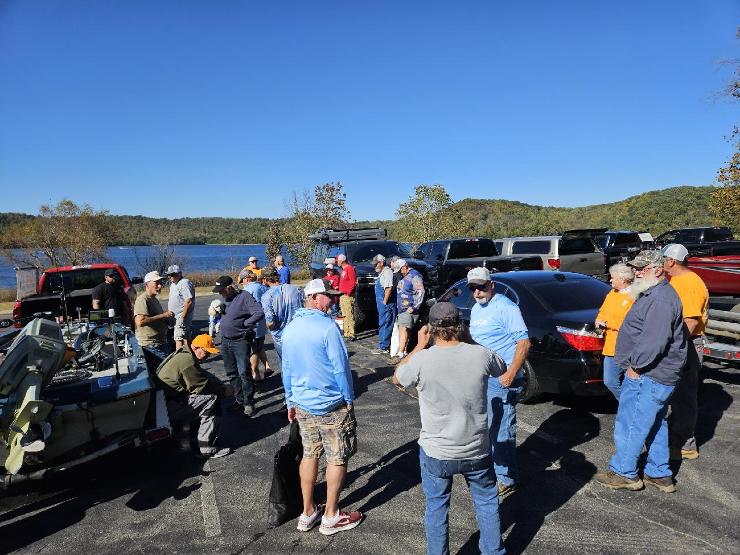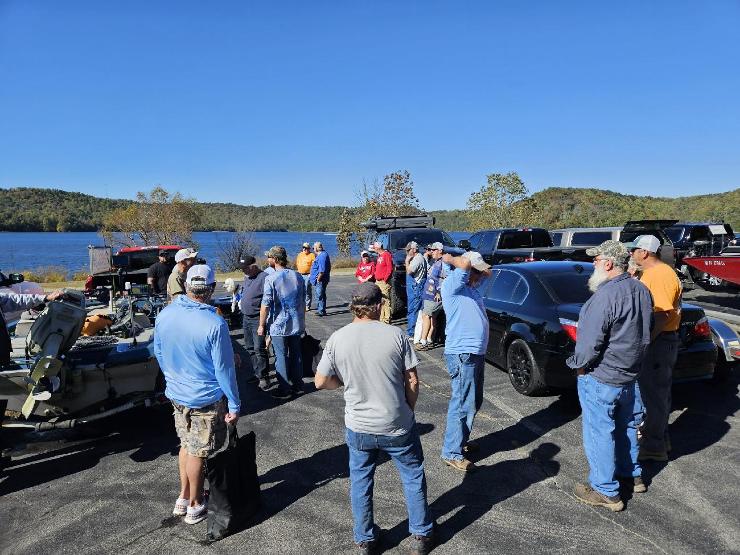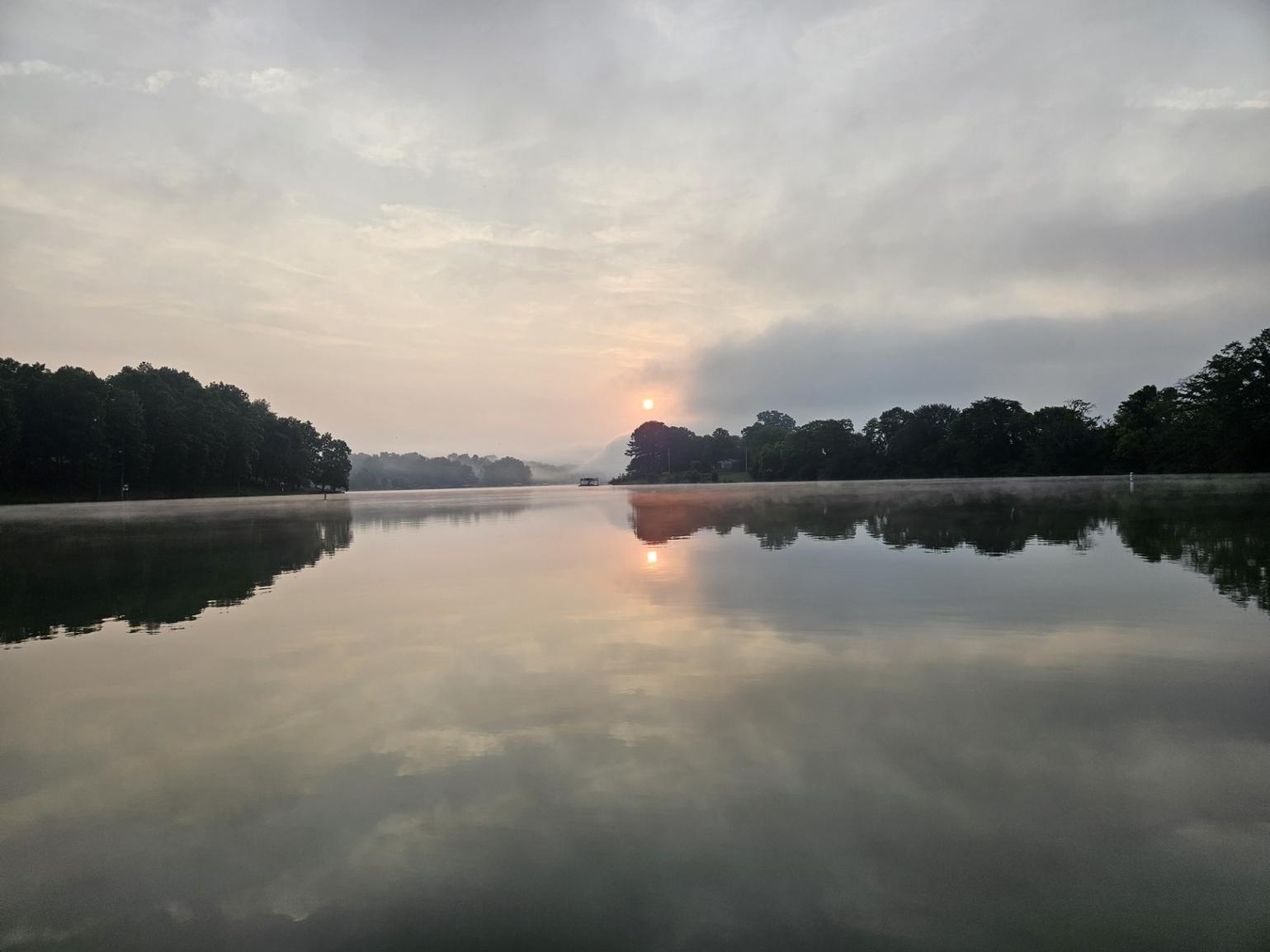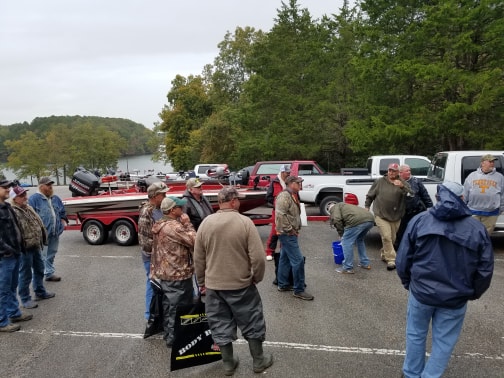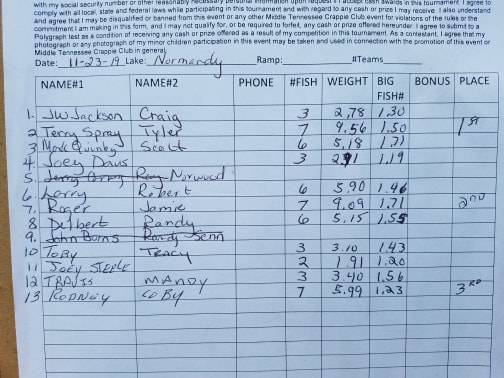 MTCC gave away 4 different extra prizes at the 2 ways to win tournament. Maybe we need change the name of this tourney to A CHALLENGE & A CHANCE TOURNEY......Toby & Tracy won tourney with Randy C & Del coming in close 2nd with Jamie & Roger taking home the END of Day money donated by club. Then there was a bait tank, a reel, a rod and reel combo and a tackle bag all give away after the weigh-in. Was a lot of folks winning today. Thanks to MTCC for making this a fun day for so many members.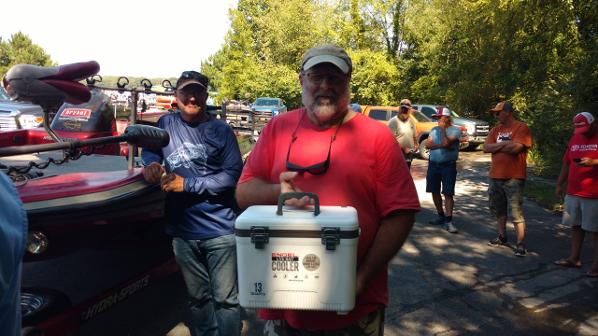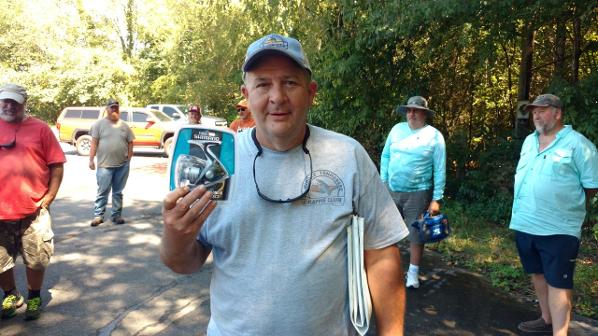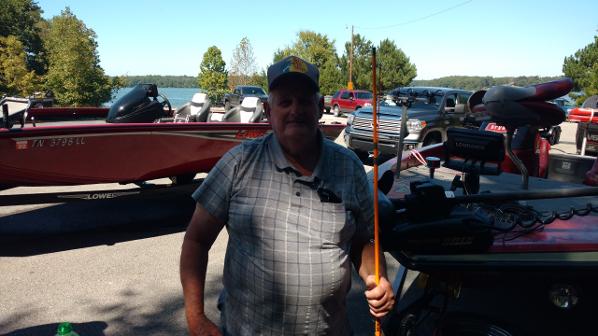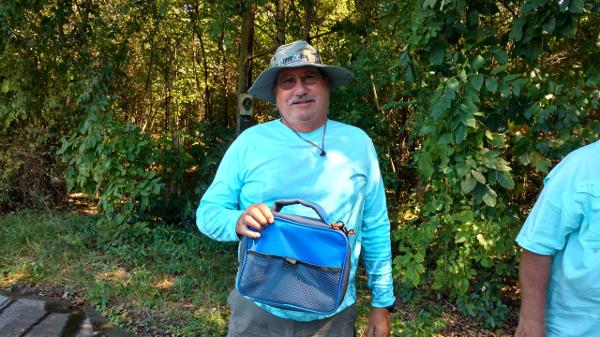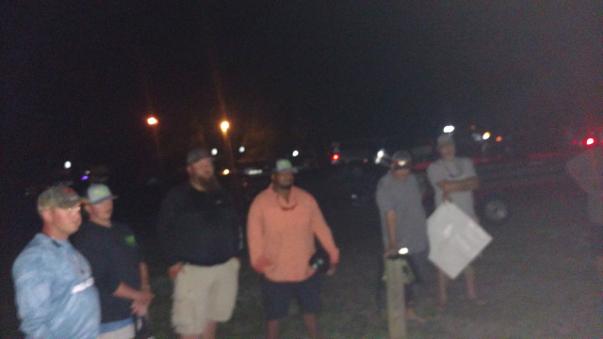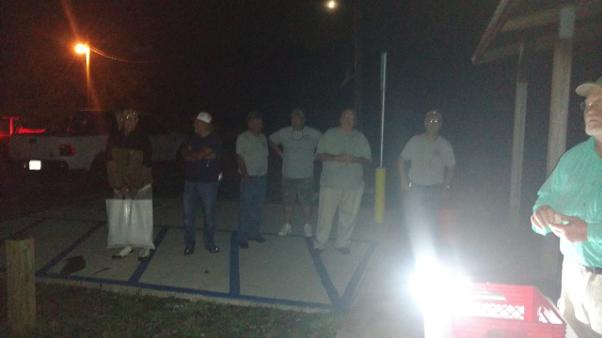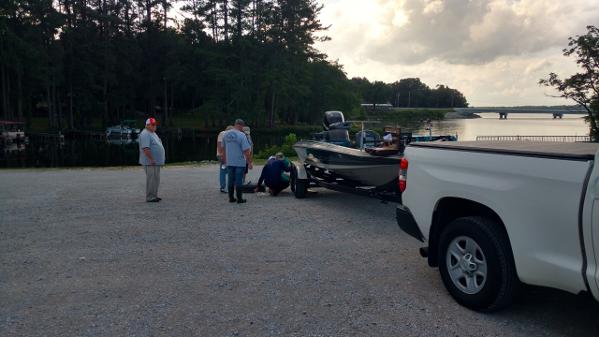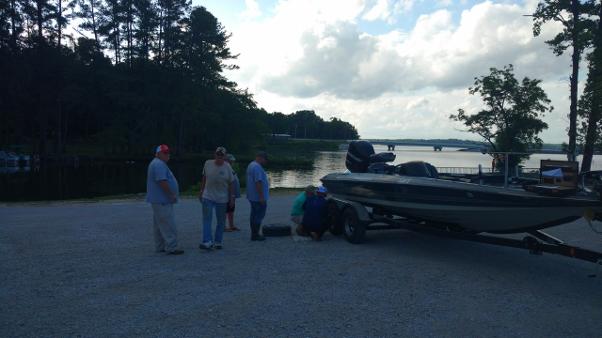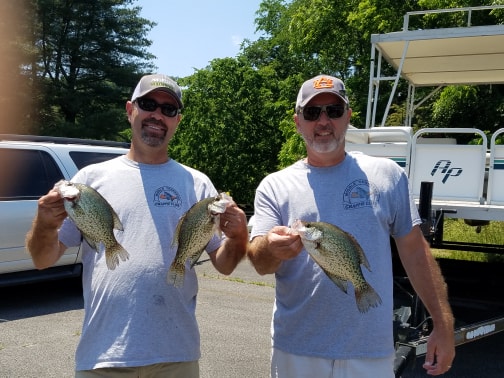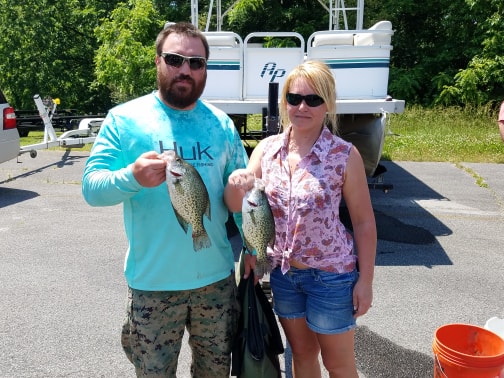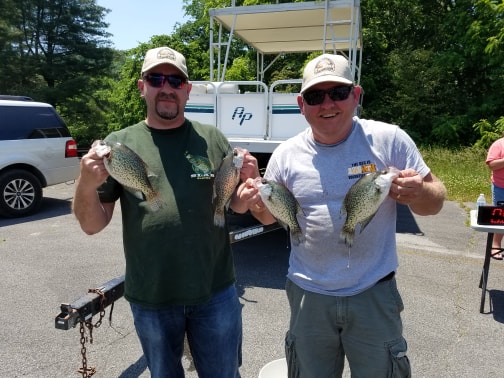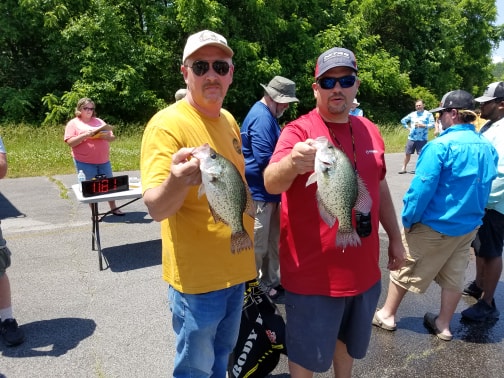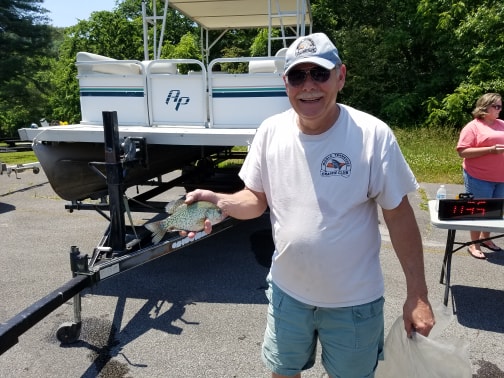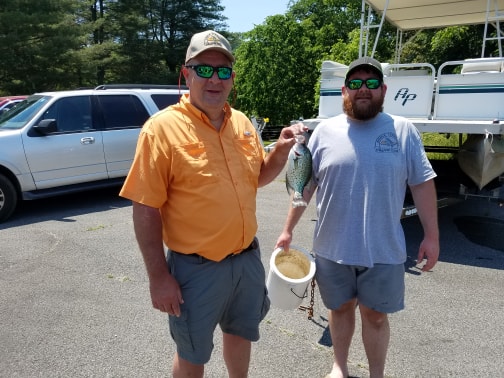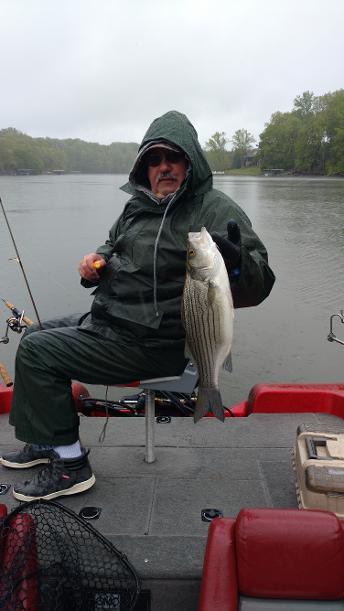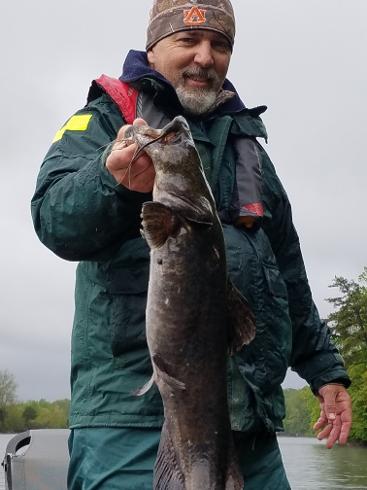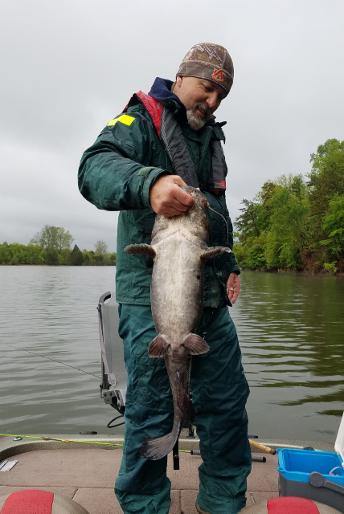 New comers place together at Tims April 20th 2019. Joey Steele in his 2nd Tims tourney and George Dyer in his 1st. George took BF with 1.72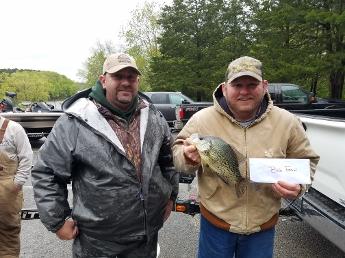 A few others below who caught fish at Woods March 23rd 2019. There were 13 boats total fishing and we had a good, fun day out on the water.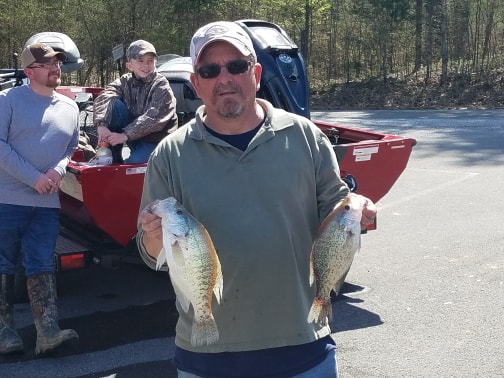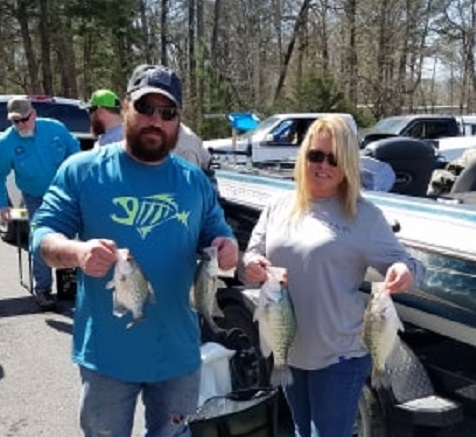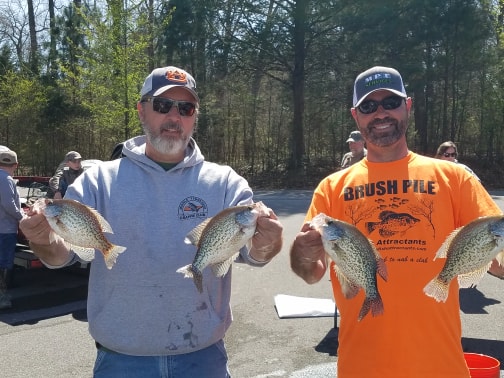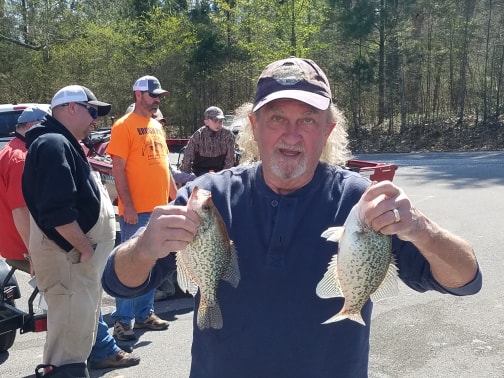 Jamie Johnson holds the clubs new record for largest fish taken in a MTCC tourney. It was 2.67 pounds Woods Reservoir...........March 2nd 2019..Its a white crappie eclipsing Terry Spray who did have the record with a black crappie caught at Normandy that was 2.43 pounds Dec 2017.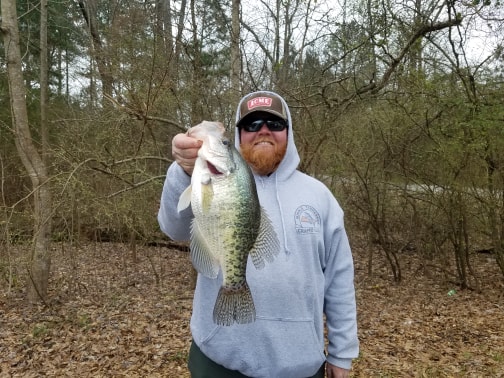 Tracy & Pam Farmer treated us to a special Christmas party at our last meeting bringing 20 gifts wrapped and ready for us to play dirty santa with at the meeting. It was a fun night and I am sure the membership appreciated the extra time, effort & expense you guys took on to make this a fun night for our club members who attended. We had 22 members at this meeting.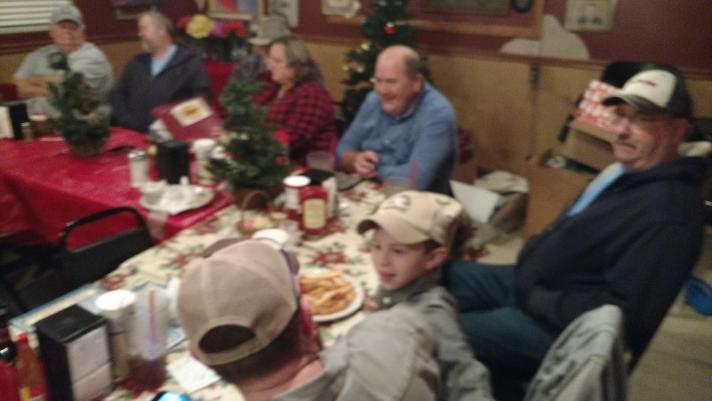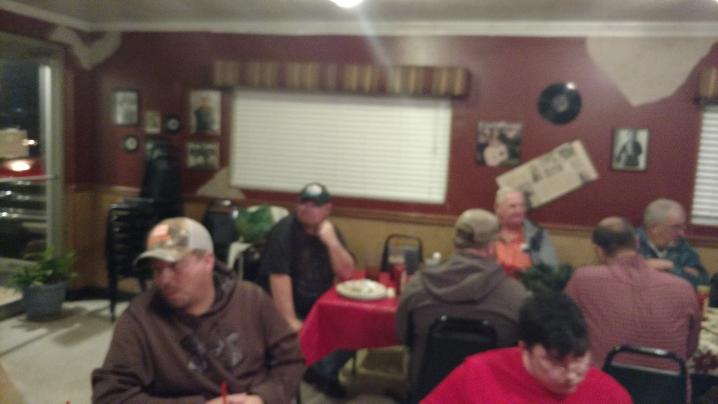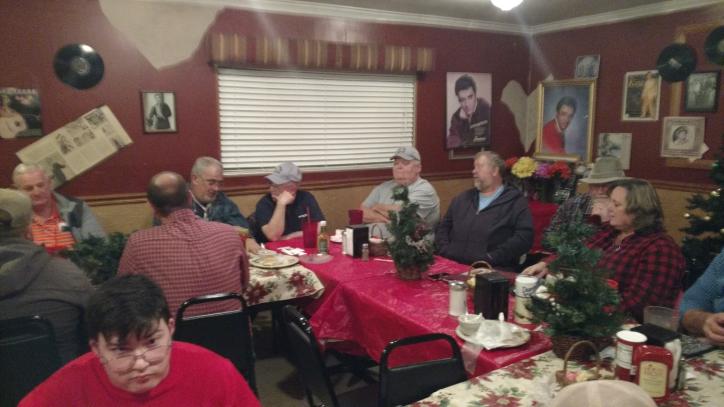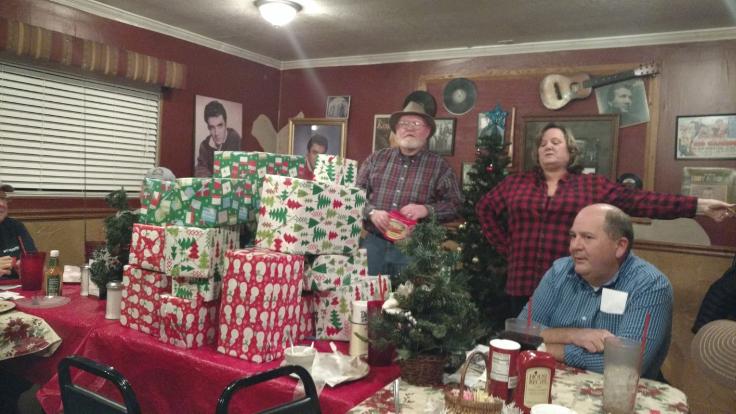 Down scan taken while out on Normandy in early November.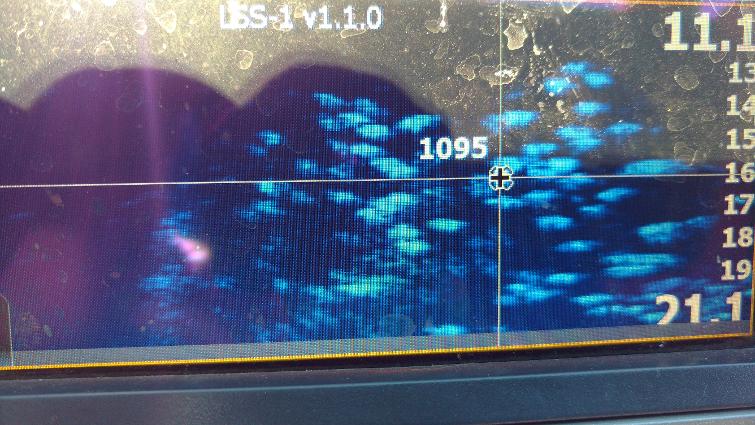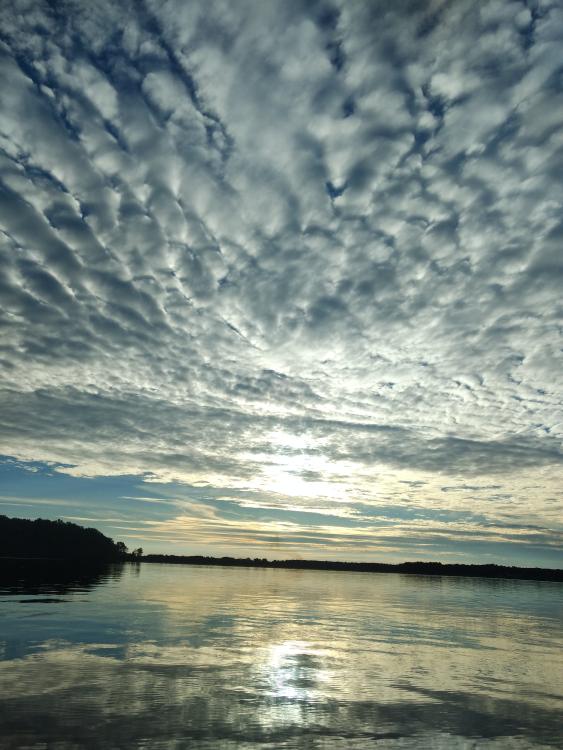 Took this on our way back on Tims June 23rd 2018.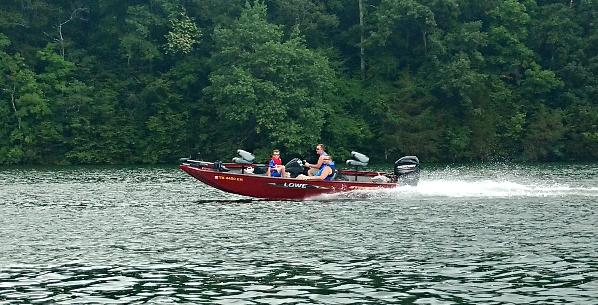 Photo taken after sunrise b4 we took off this day. We had 13 boats fishing tourney.
Photo taken b4 sunrise Aug 19th at Tims Ford.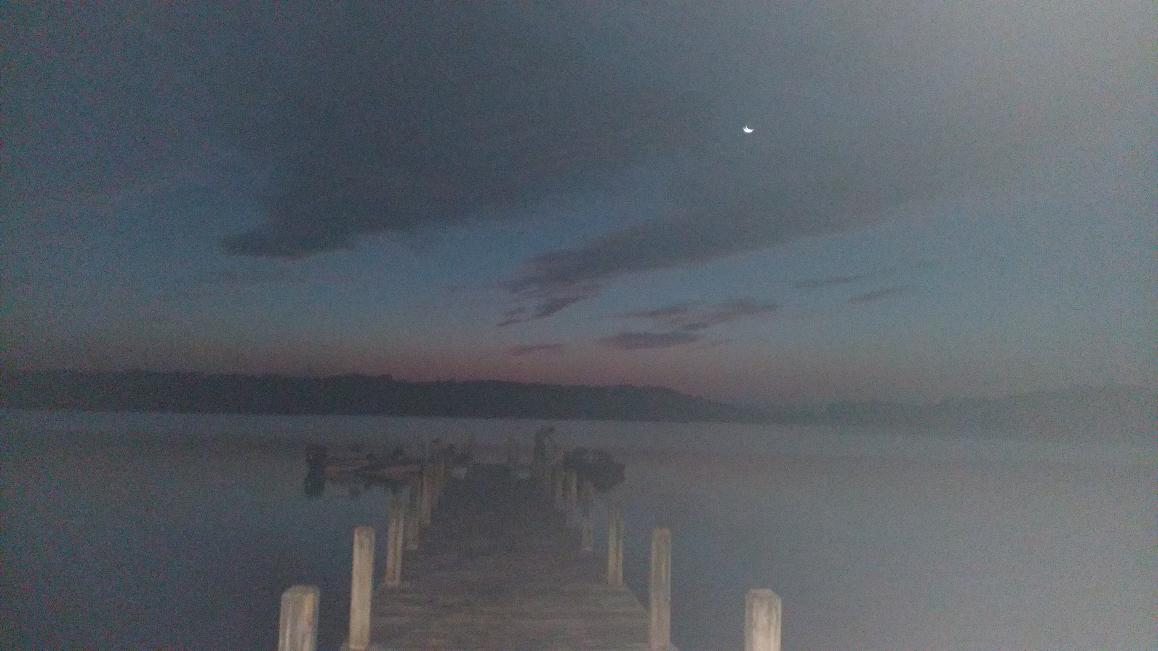 Saturday May 20th 2017 before our 6 am start at Tims Ford. What a great photo. I think it was Ricky Haynes who took it, but not 100 percent sure.
MTCC Fished Weiss Lake April 7th & 8th 2017, with tourney being on the 7th. Was 5 boats fishing this date. Ray & Jacob, Toby & Tracy, Steve & Terri, Randy & Emmory and Rodney & Terry. Ray & Jacob won with 7 fish limit. Photo below was of evening b4 tourney just sitting and relaxing.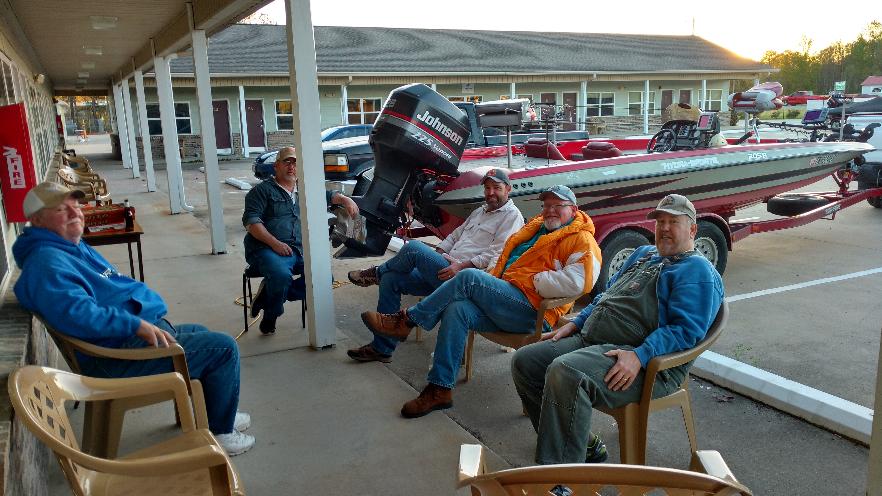 Black Nose Friday was once again a fun event as we had 8 boats fish it. 8.53 won, 7.26 took 2nd and BF was 1.97.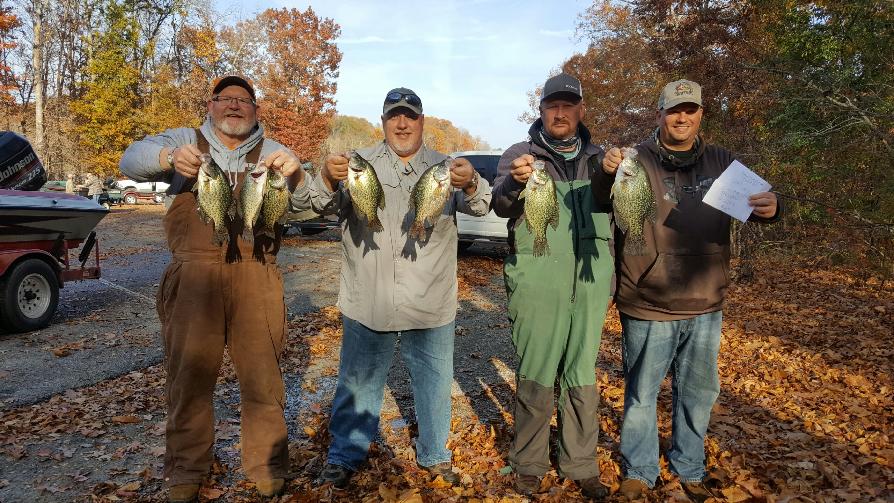 Tourney sheet below photo of Steve & Terri is for that days wildcat tourney at Woods. We had 12 boats fish. Steve & Terri win with 6.81 pounds. Nice Birthday present winning on 70th BD. Congrats to you both. :)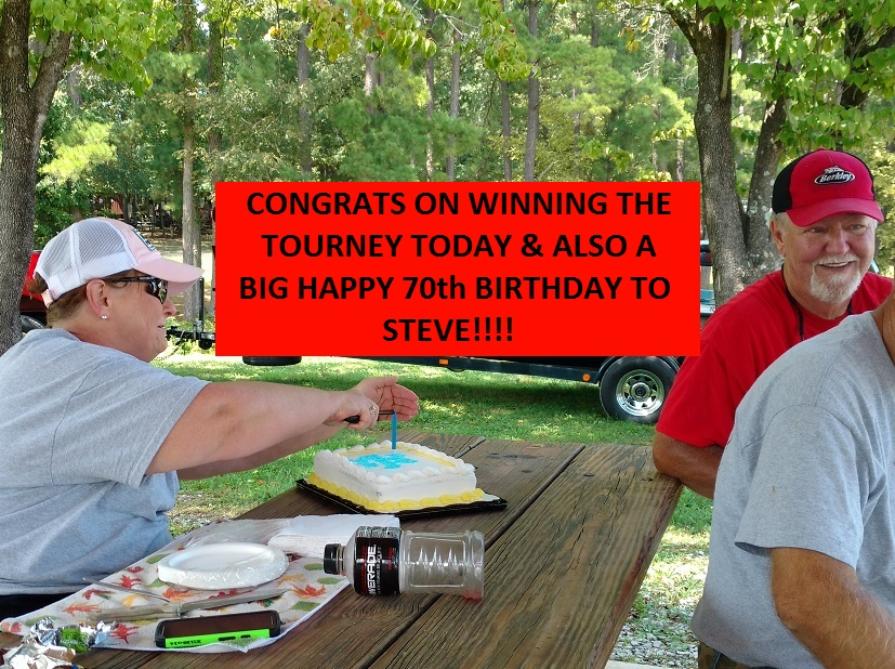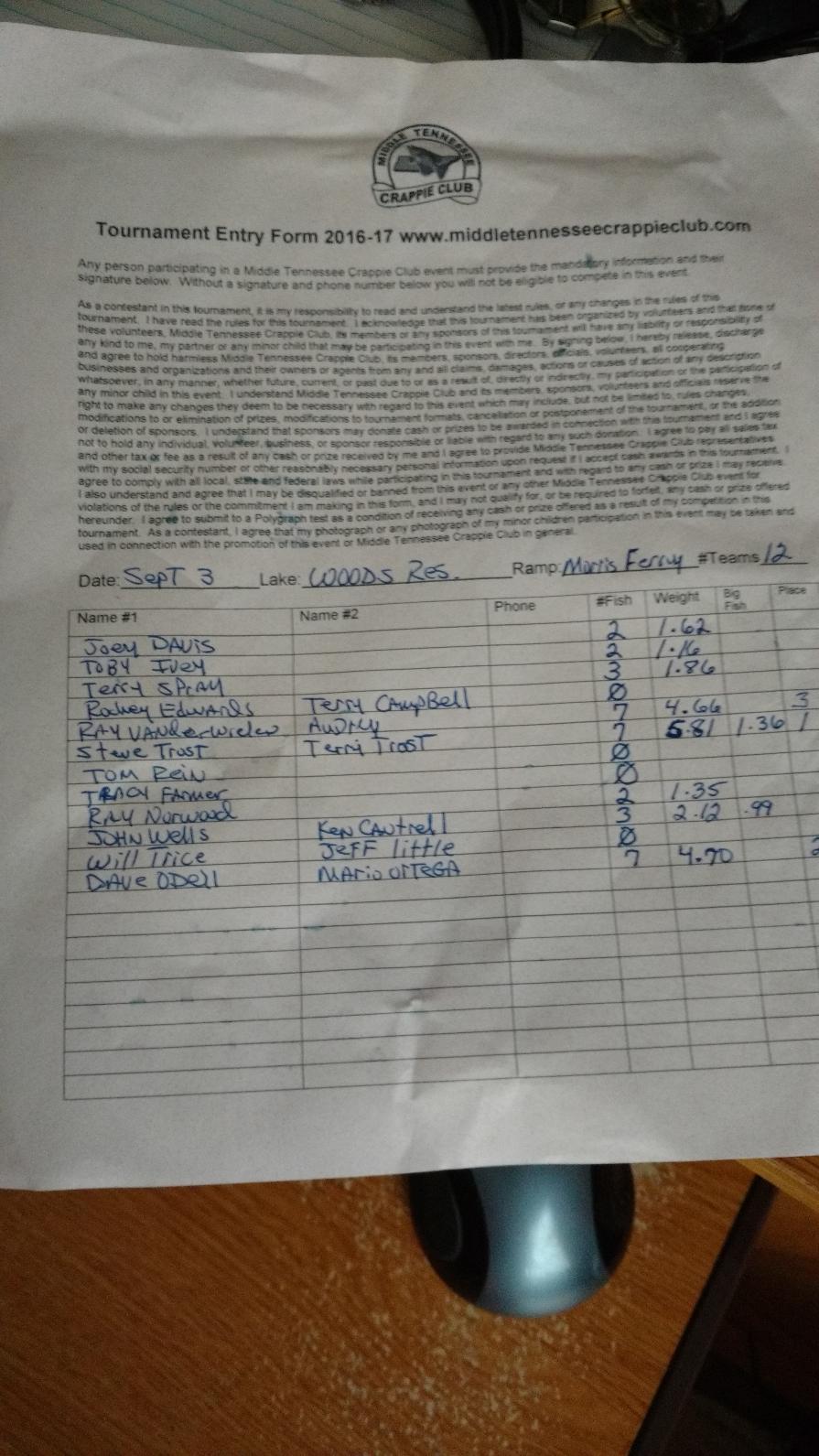 Sheet below is from April 23rd 2016 Tourney at Tim's Ford. We had 13 boats fish this tournament.
Ray & Audrey Vander Wielen take 1st place at Weiss Lake April 9th 2016. 7 boats total entered.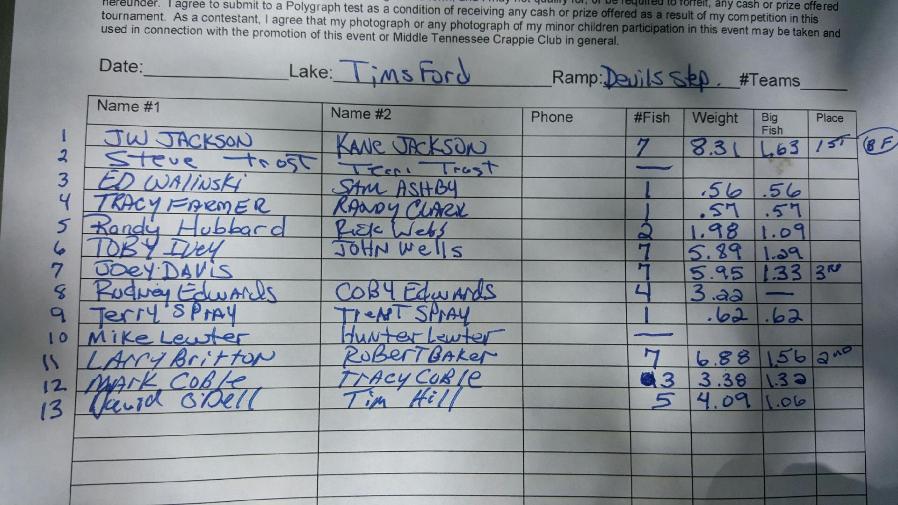 Toby Ivey & Tracy Farmer take 2nd at Weiss Lake April 9th 2016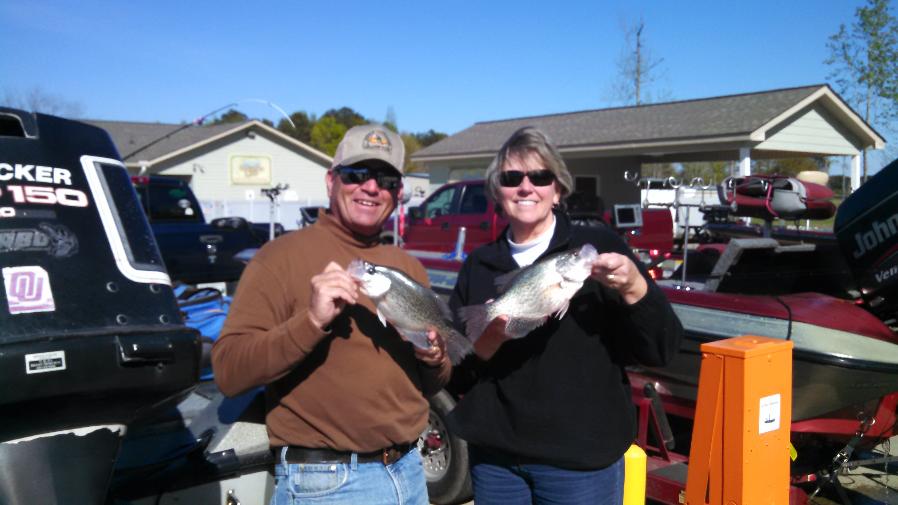 At Gridiron Restaurant after Weiss tourney April 9th 2016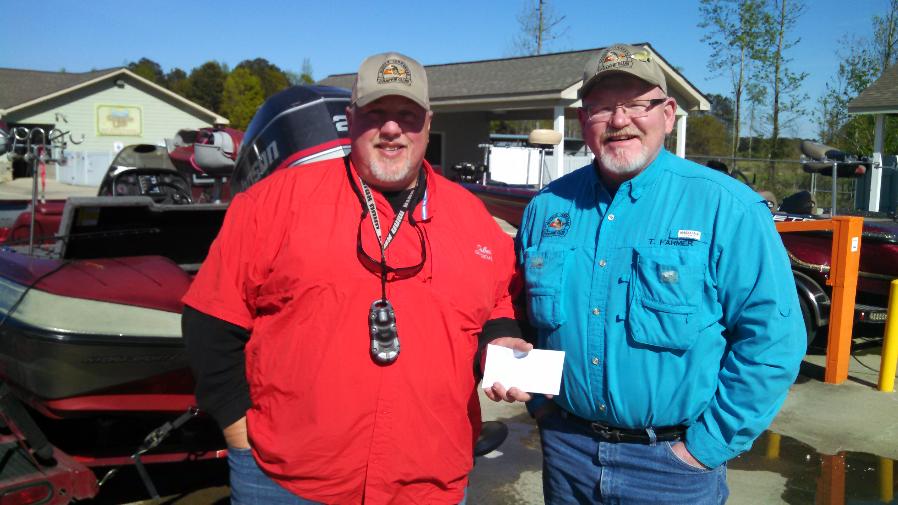 At Gridiron Restaurant after Weiss tourney April 9th 2016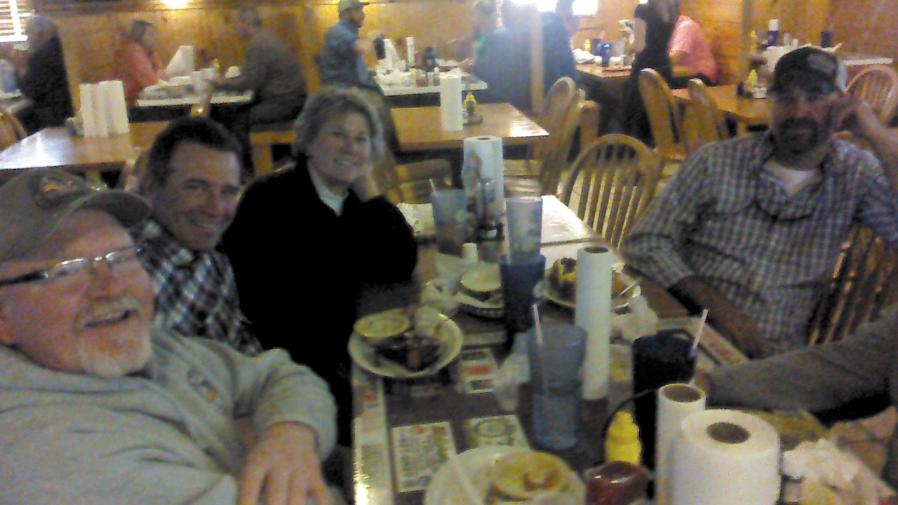 After Weiss tourney April 9th 2016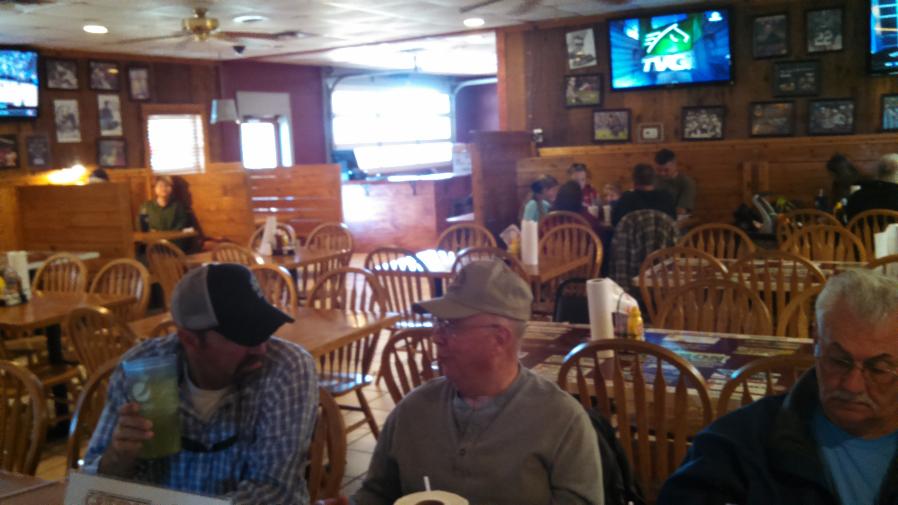 Below is march 19th 2016 tourney sheet. 14 boats fished with all boats catching fish.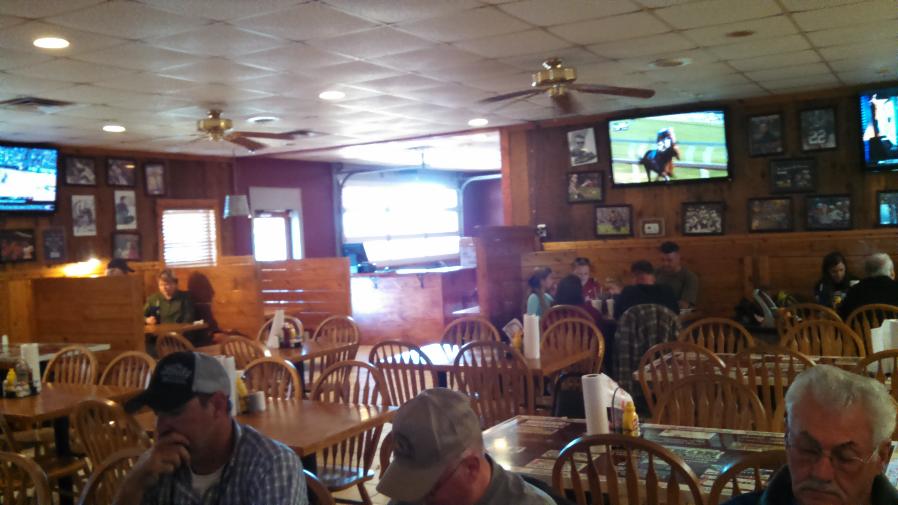 Photo taken after Feb tourney at Woods Res before weigh in.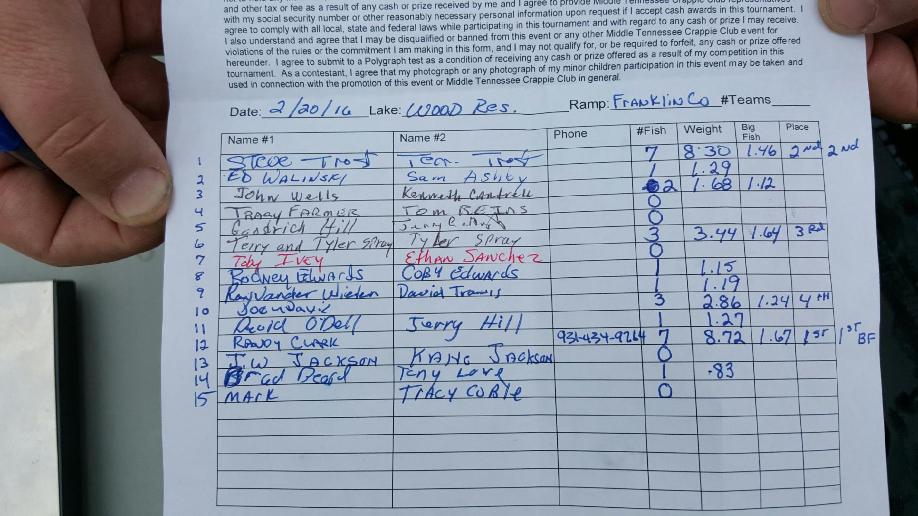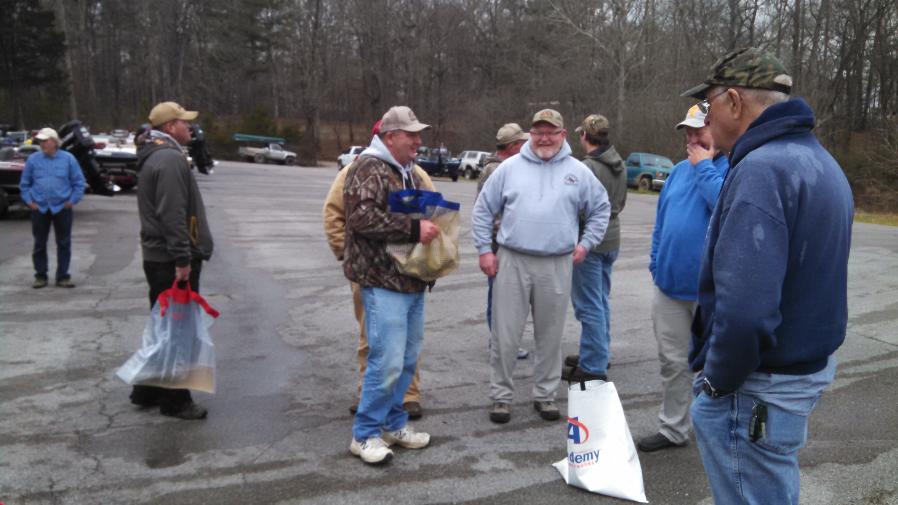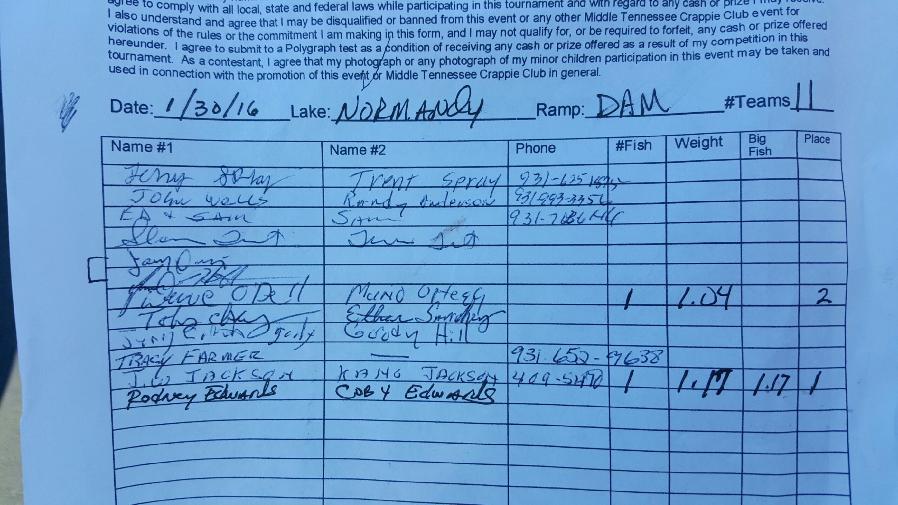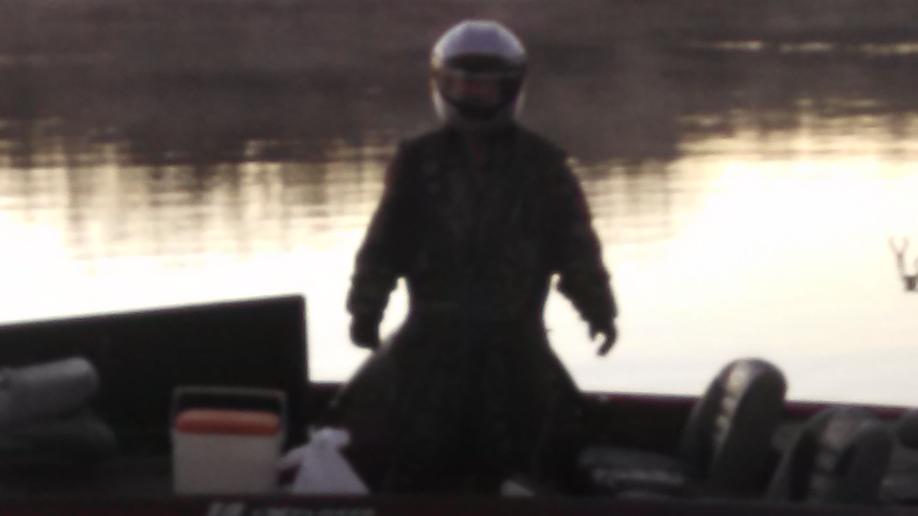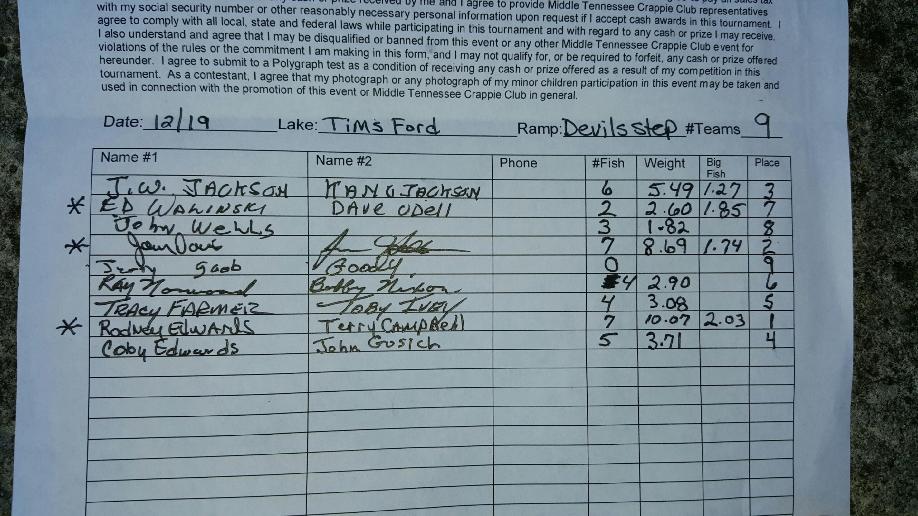 Coby & Rodney Edwards wins our first ever Black Nose Friday tourney at Tim's Ford. They weighed in 9.75 pounds and won the big fish pot with a nice 1.65 pound black Nose crappie. They won the black Nose $25 bonus.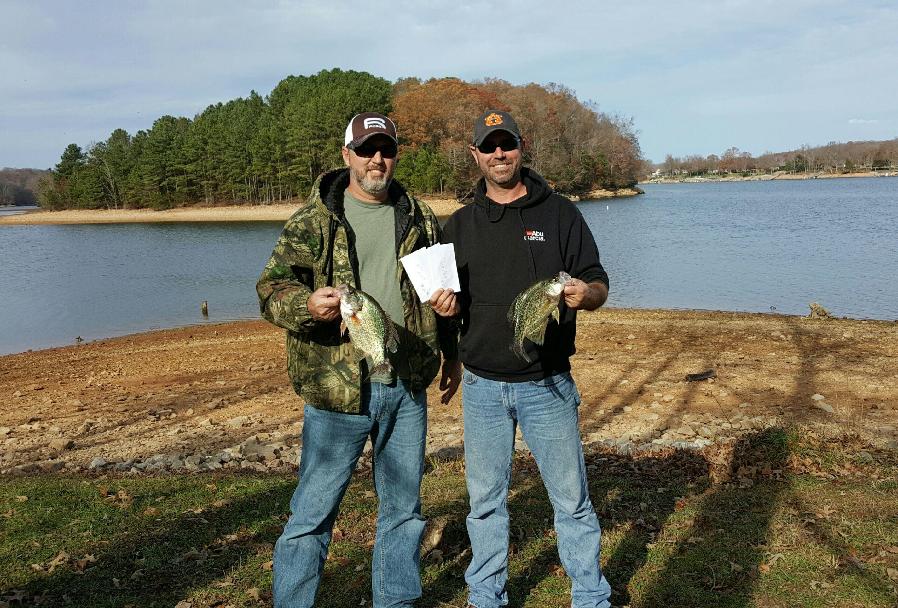 Robert Baker and Larry Britton take 2nd place at the Blacknose Friday tourney after Thanksgiving. They were entered as a guest boat this date.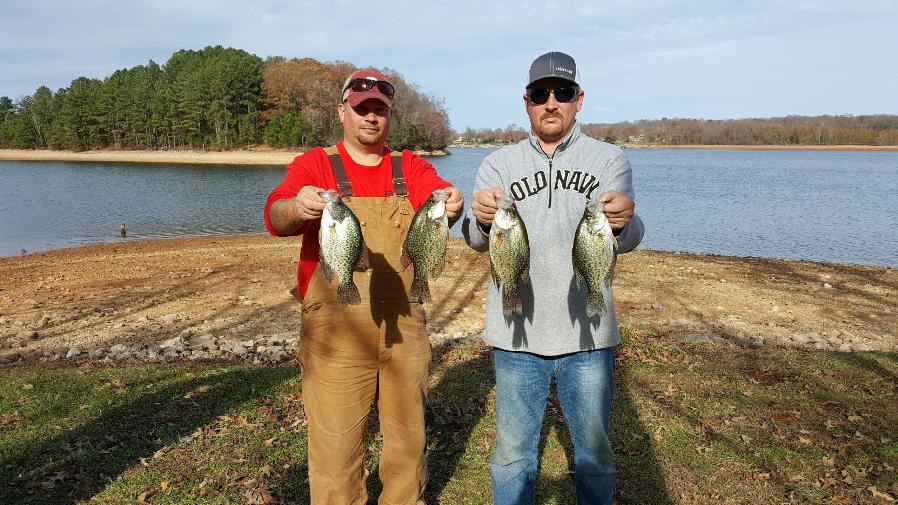 3rd place at the wildcat tourney Blacknose Friday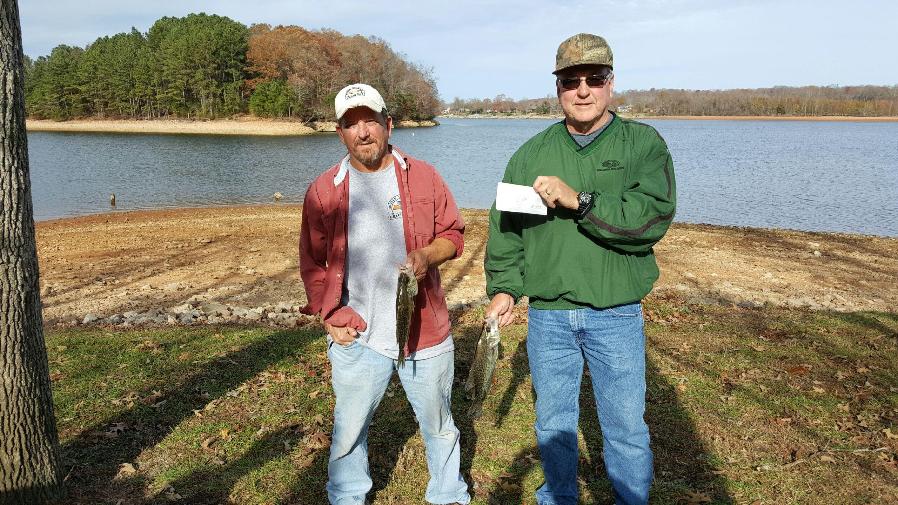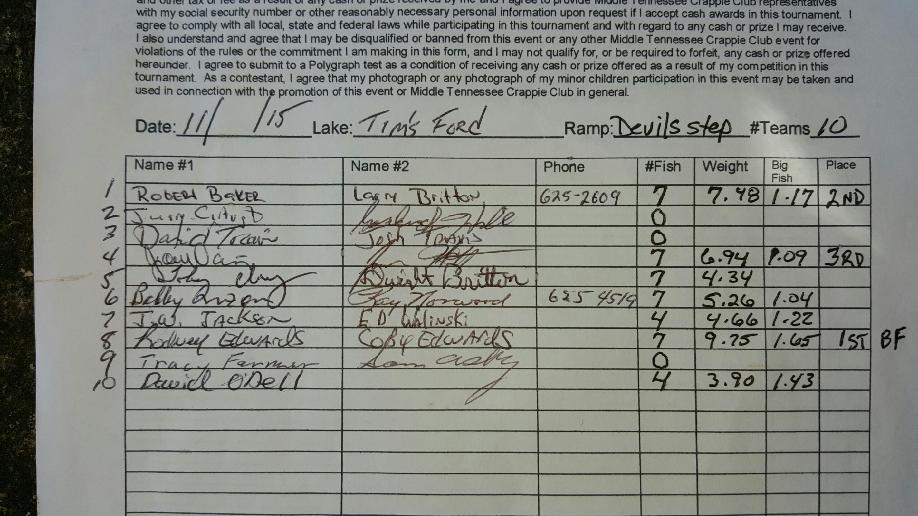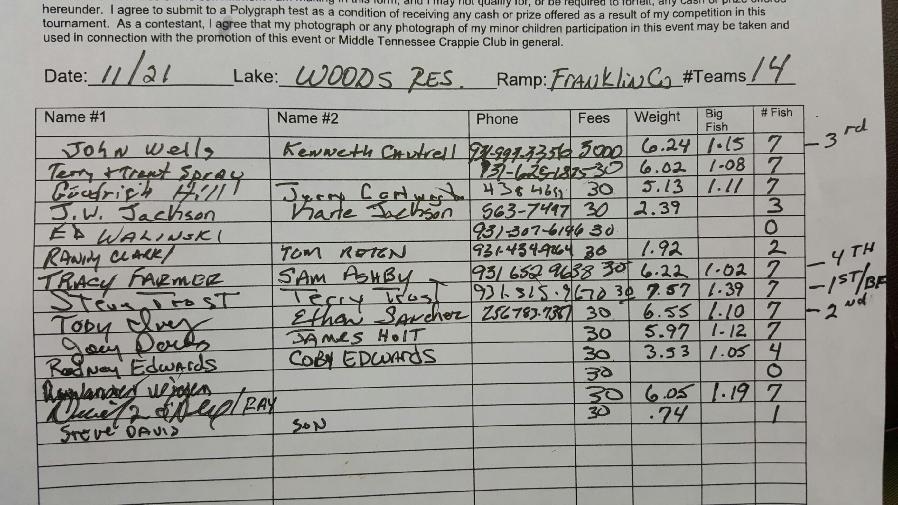 Congrats to Terri Trost who caught the big fish of the tourney once again. She beat out 25 people who were trying desperately to catch big fish this day. It weighed in at 1.39 pounds.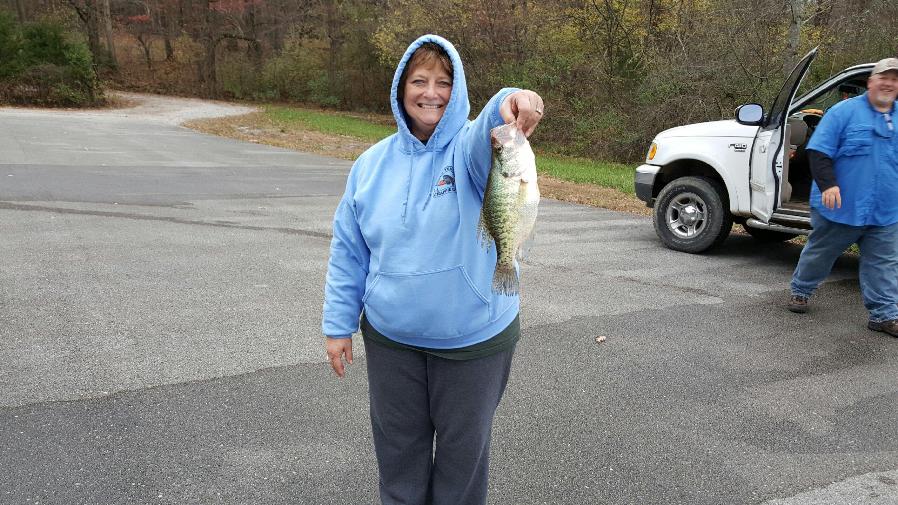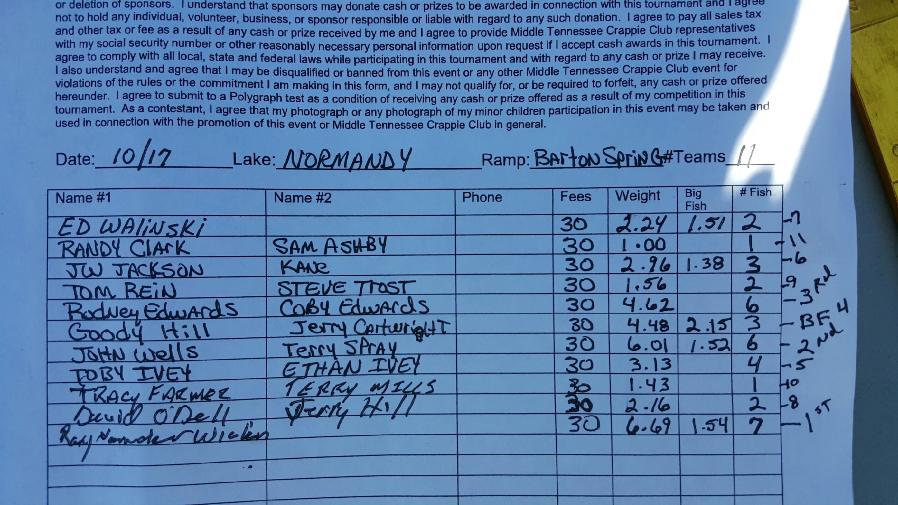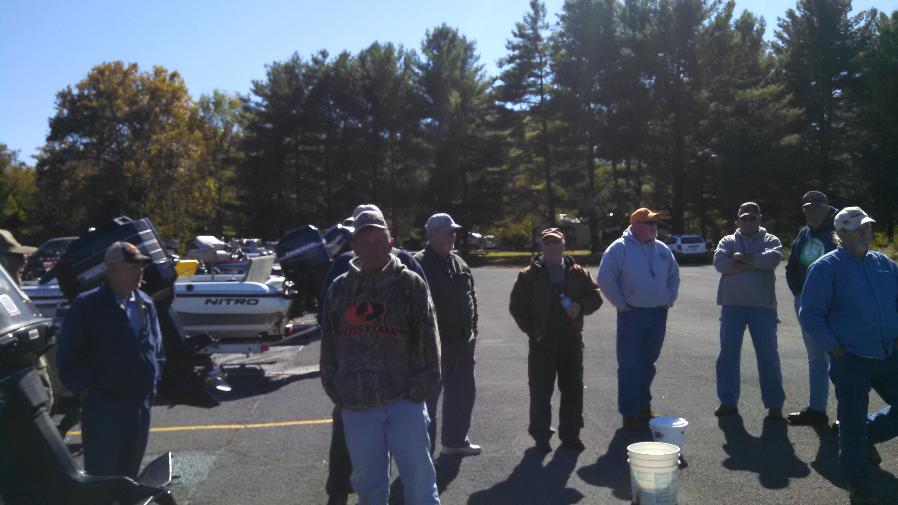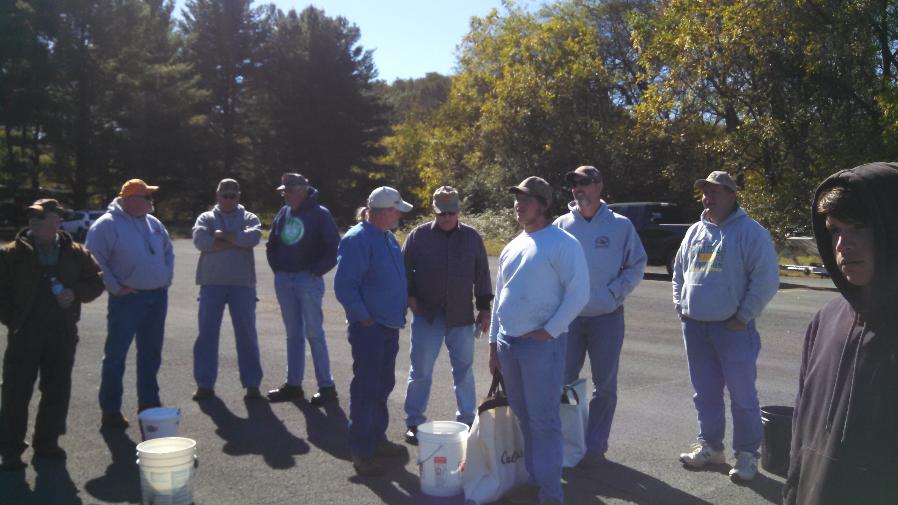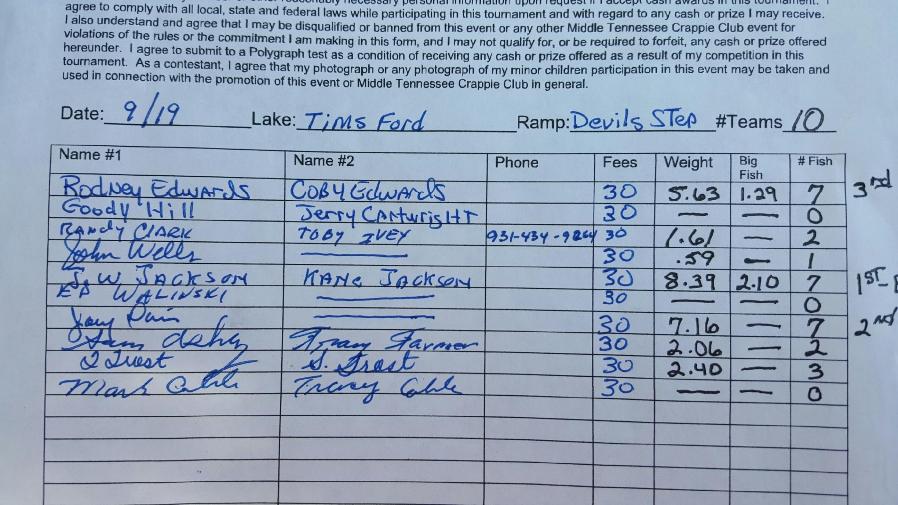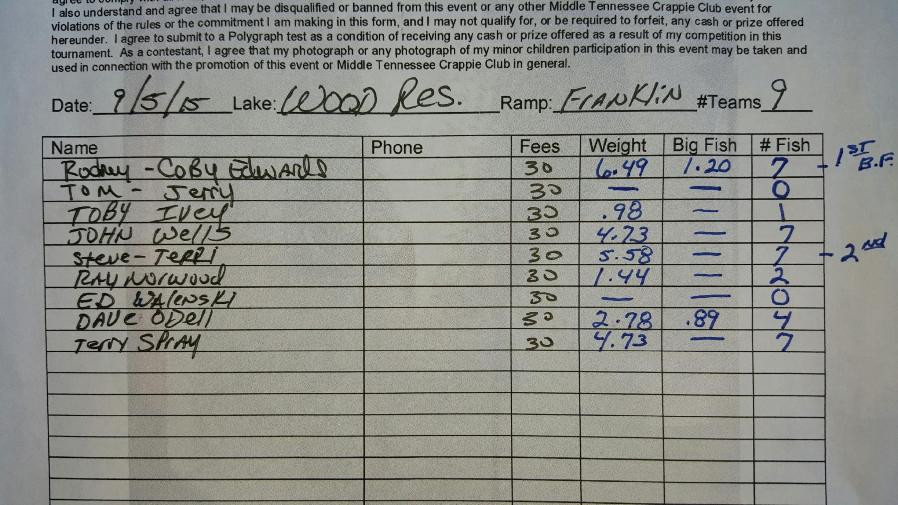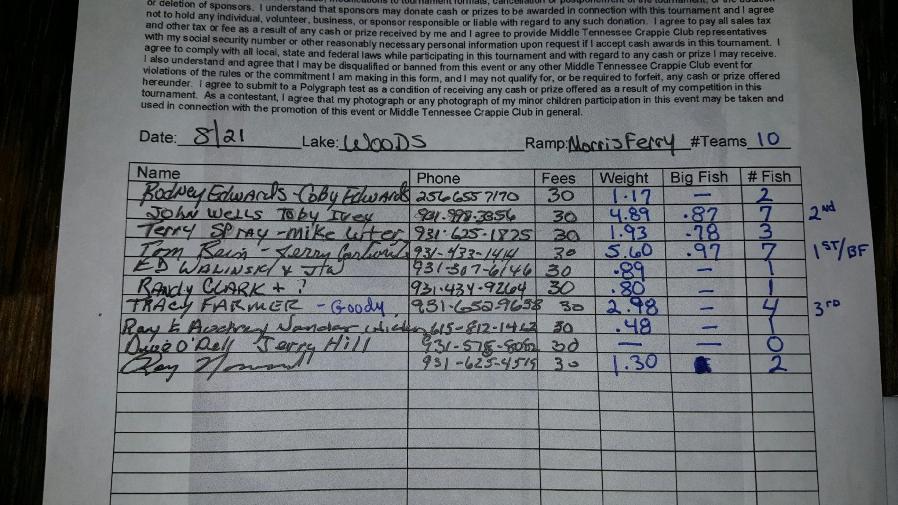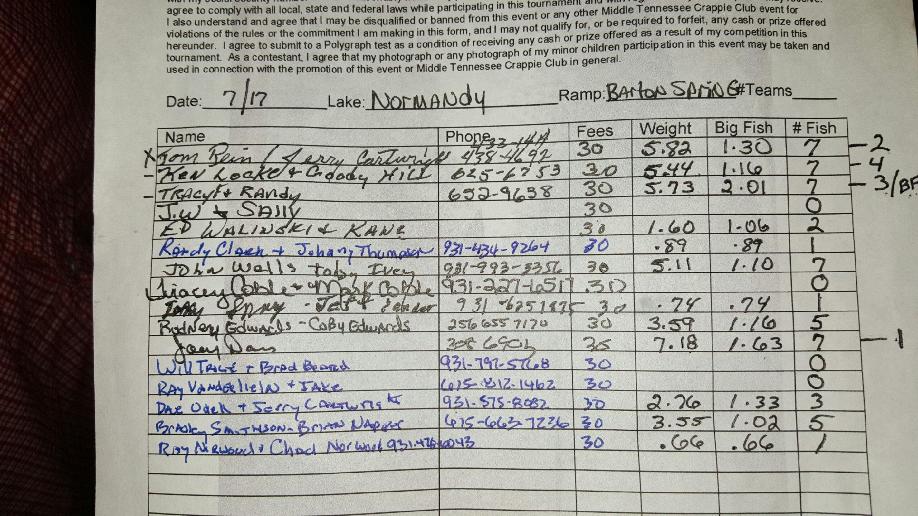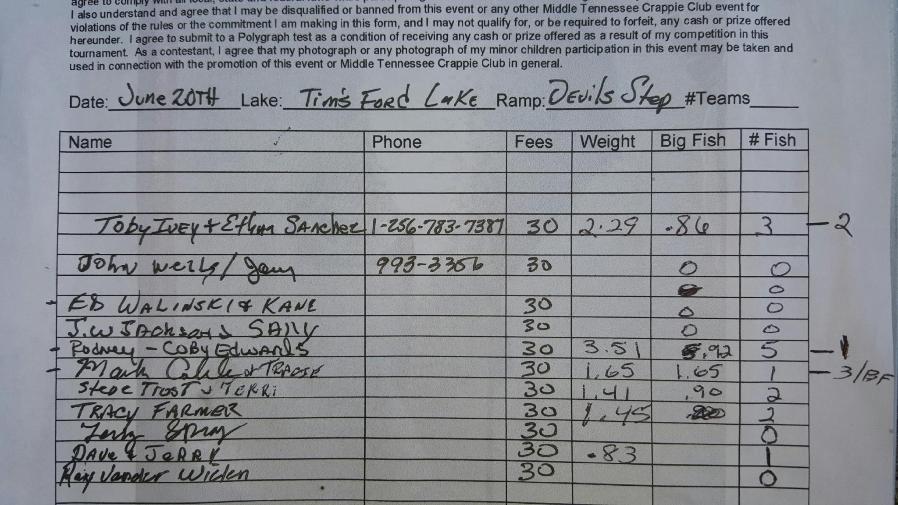 Another nuisance fish while hunting crappie.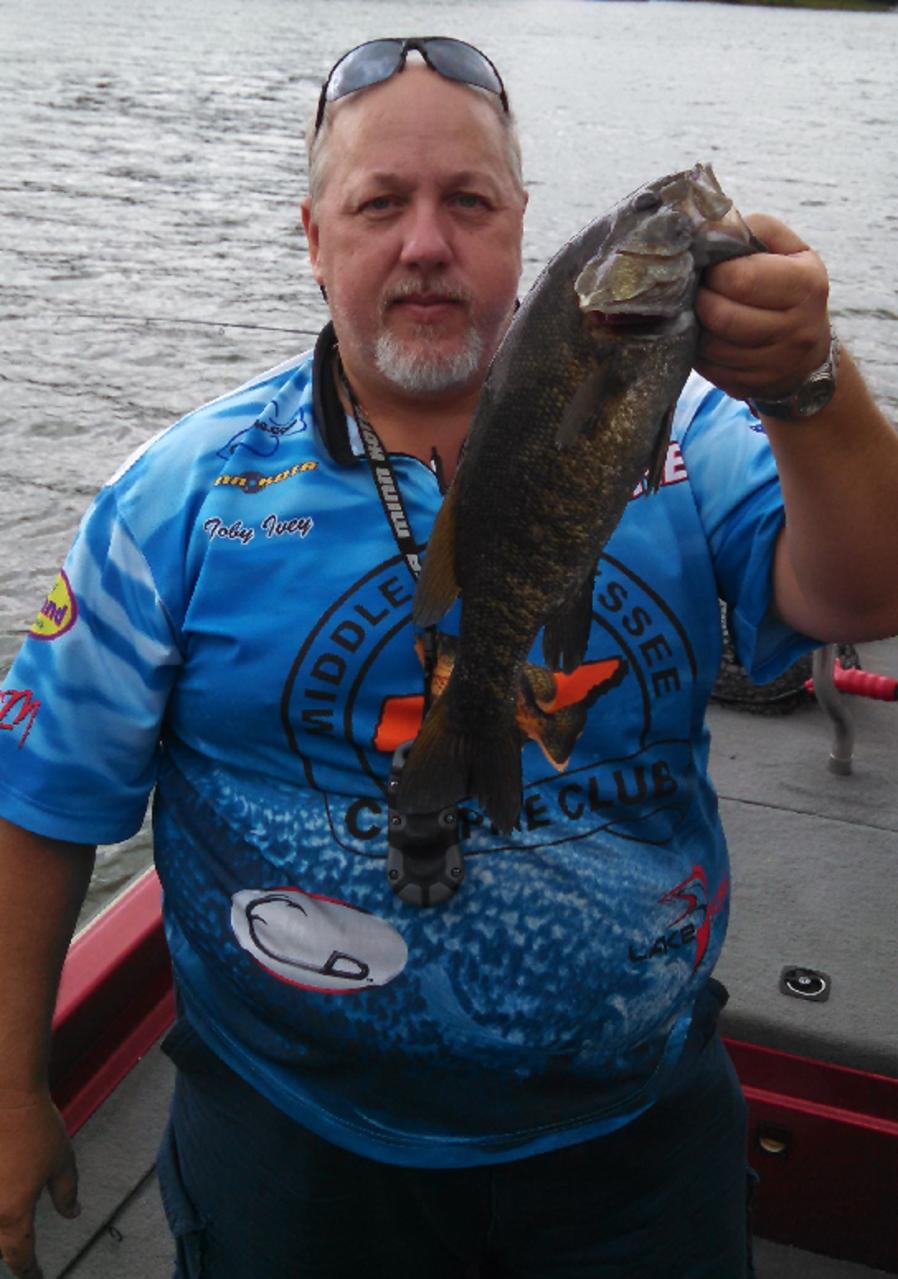 Nuisance fish during crappie tournament.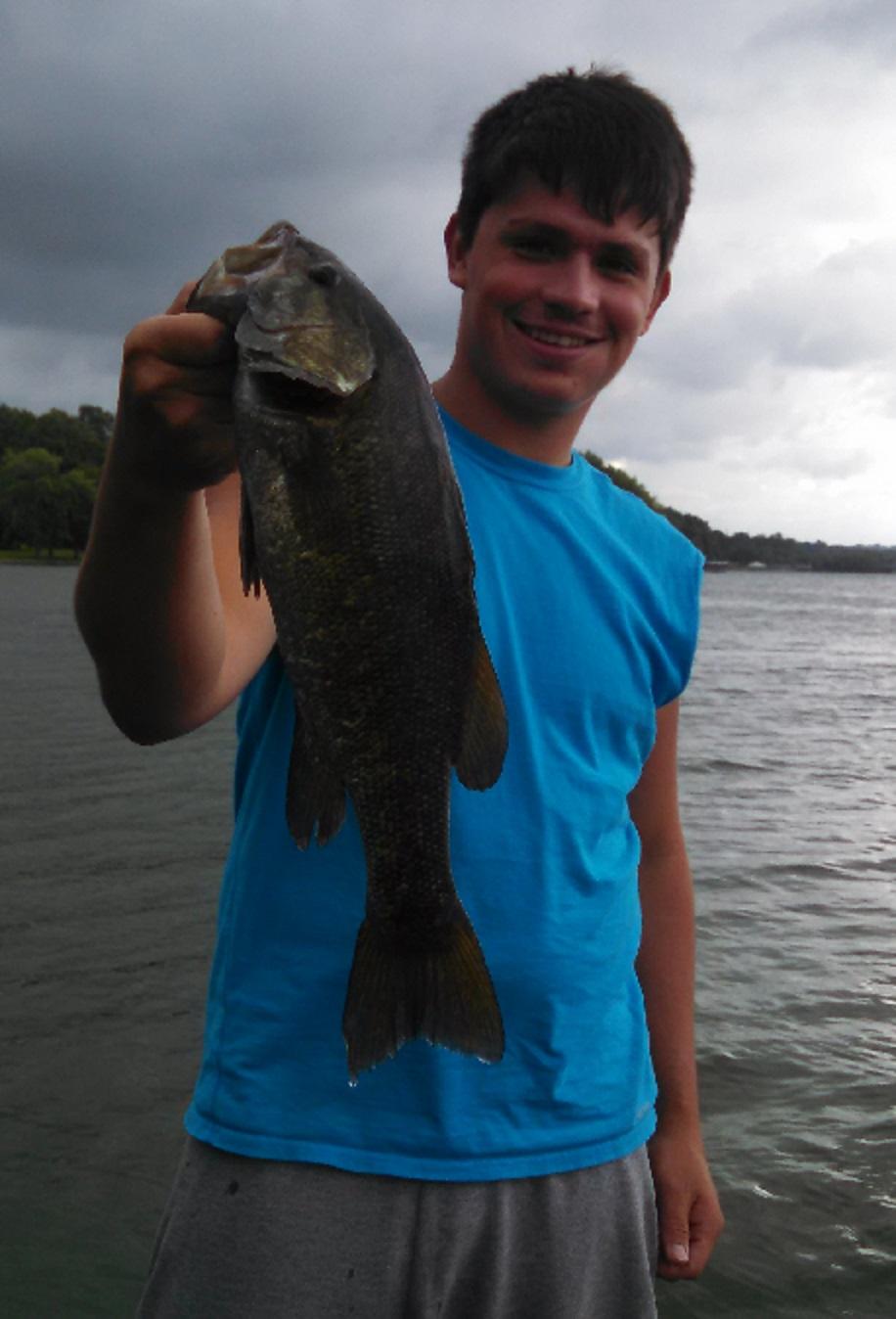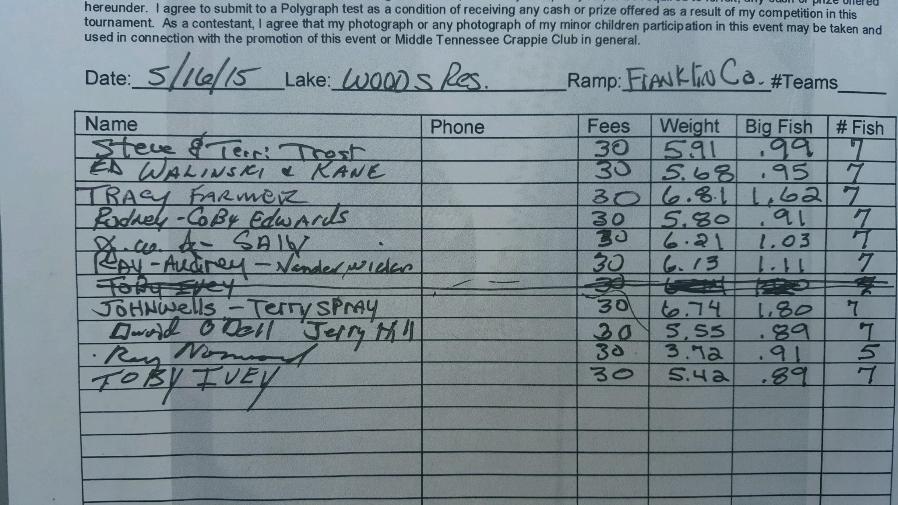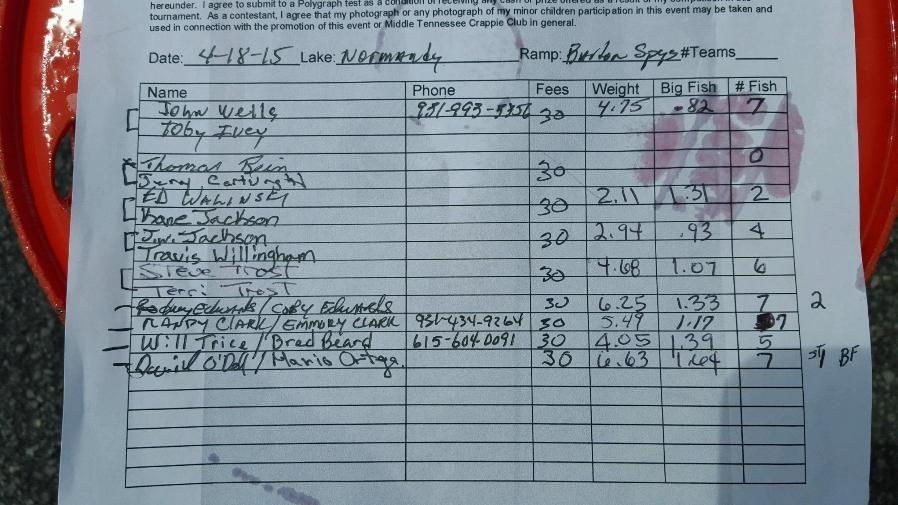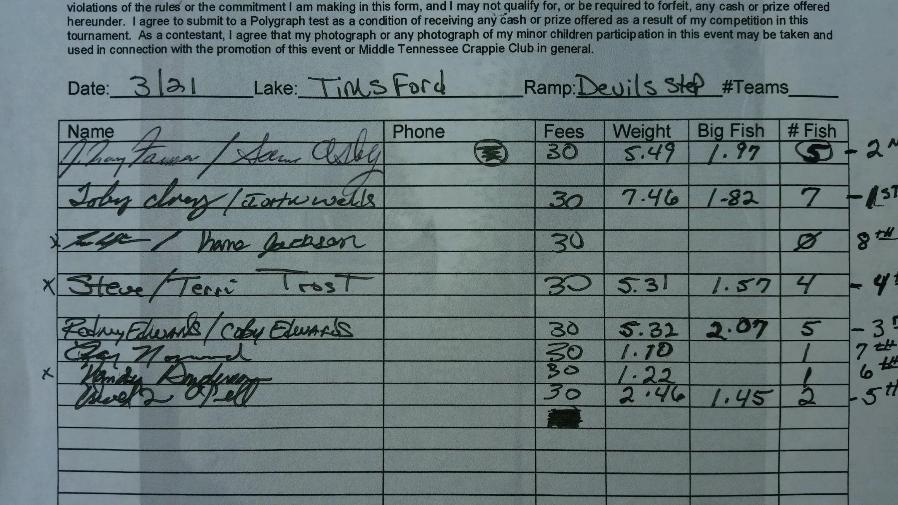 Steve Trost wins BF and BS at Tim's Ford in 2014 and the BFOTY pot with a 2.00.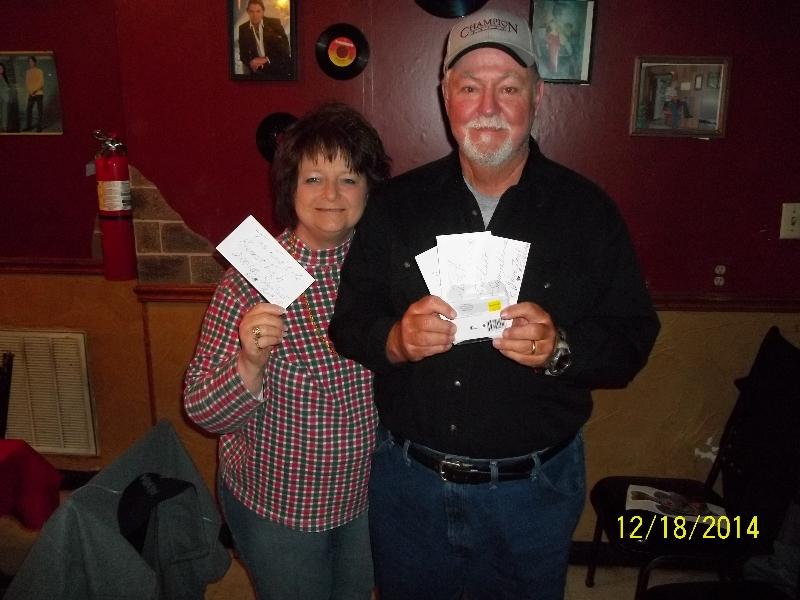 Joey Davis takes BF Woods BS Woods. Overall winner in Super Slab BF and BS and was AOTY 2014.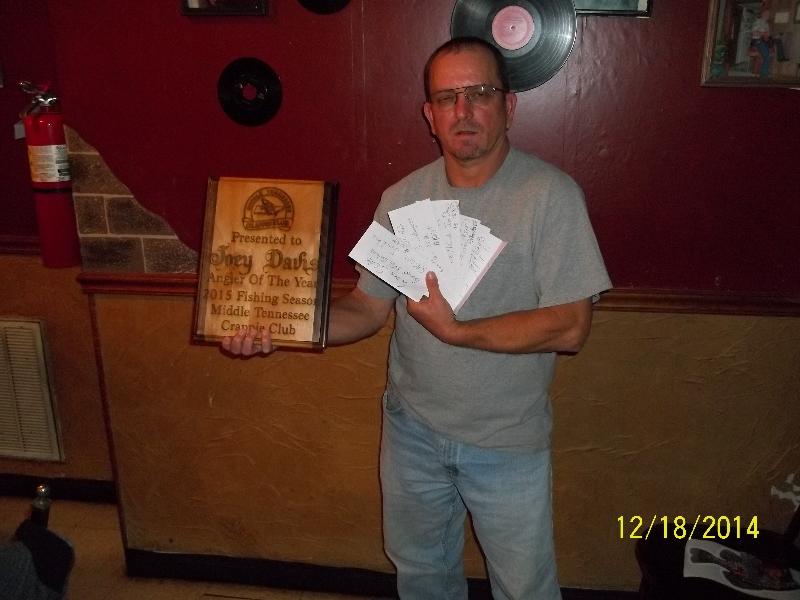 JW and Kane take big fish honors at Normandy with a 1.95 BF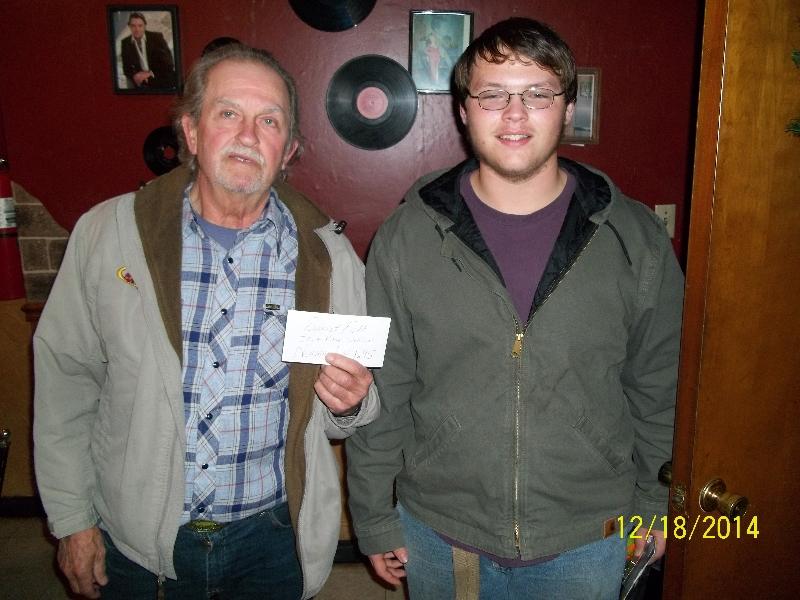 Ed and Kody take big stringer 2014 honors Normandy 9.08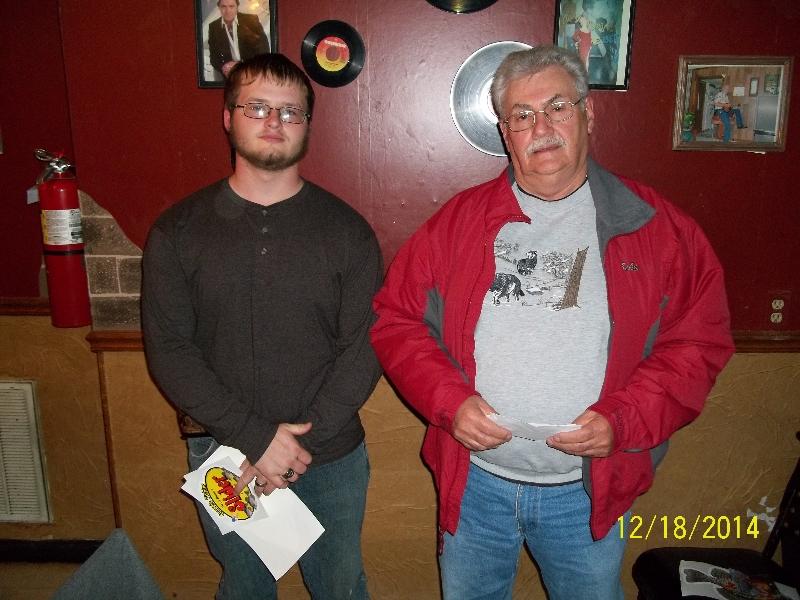 Dave Odell and Jerry Hill on their way back to the weigh-in at the Nov 22nd 2014 tourney at Tim's Ford.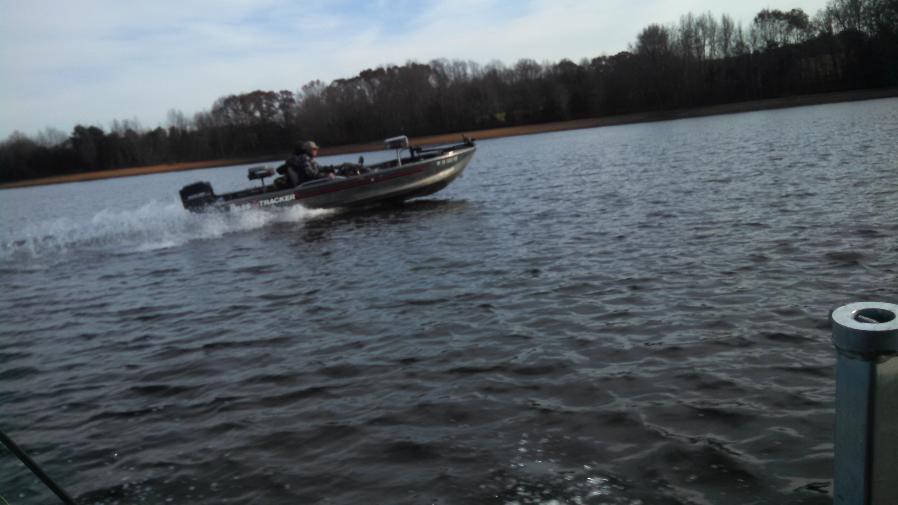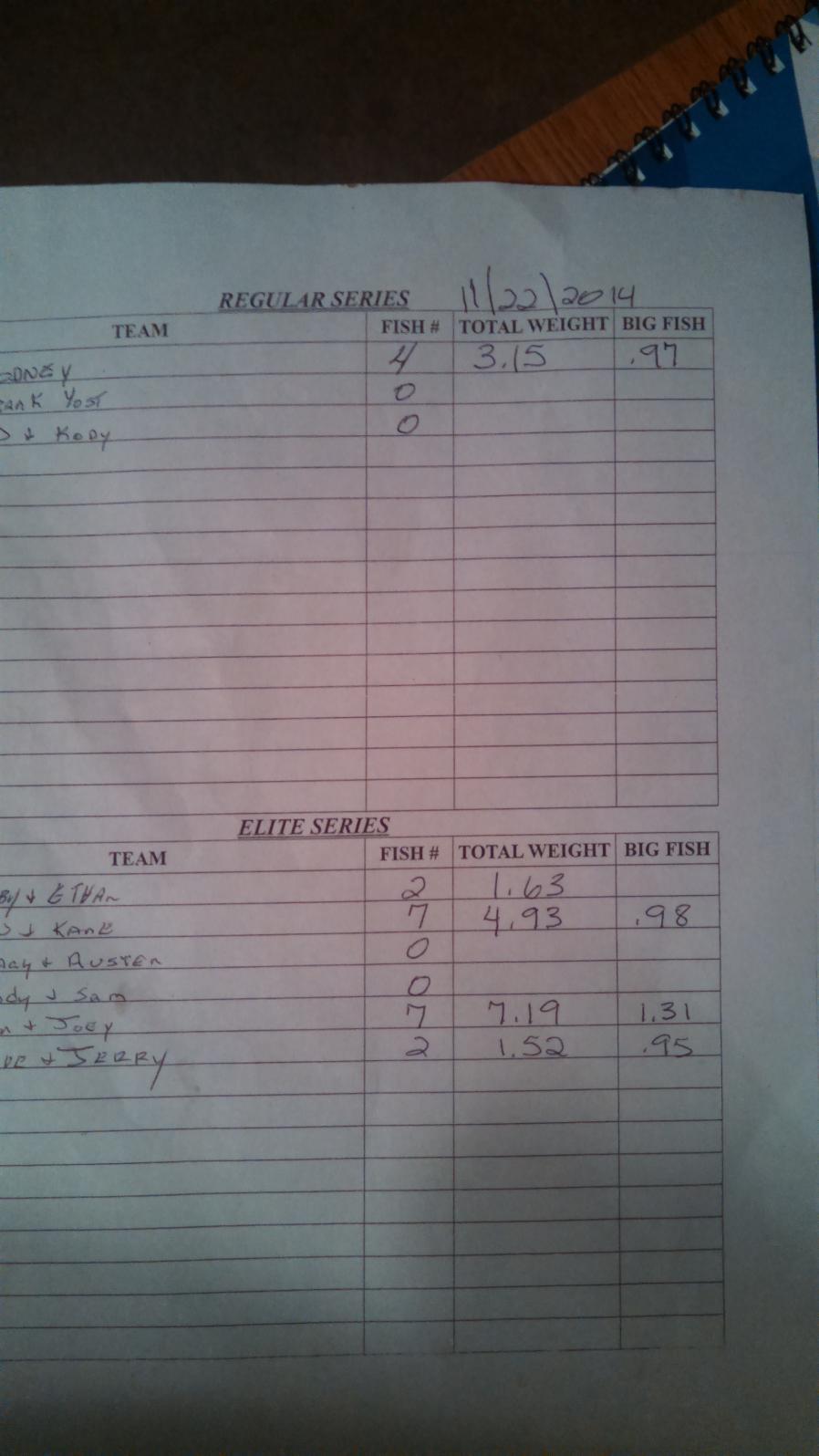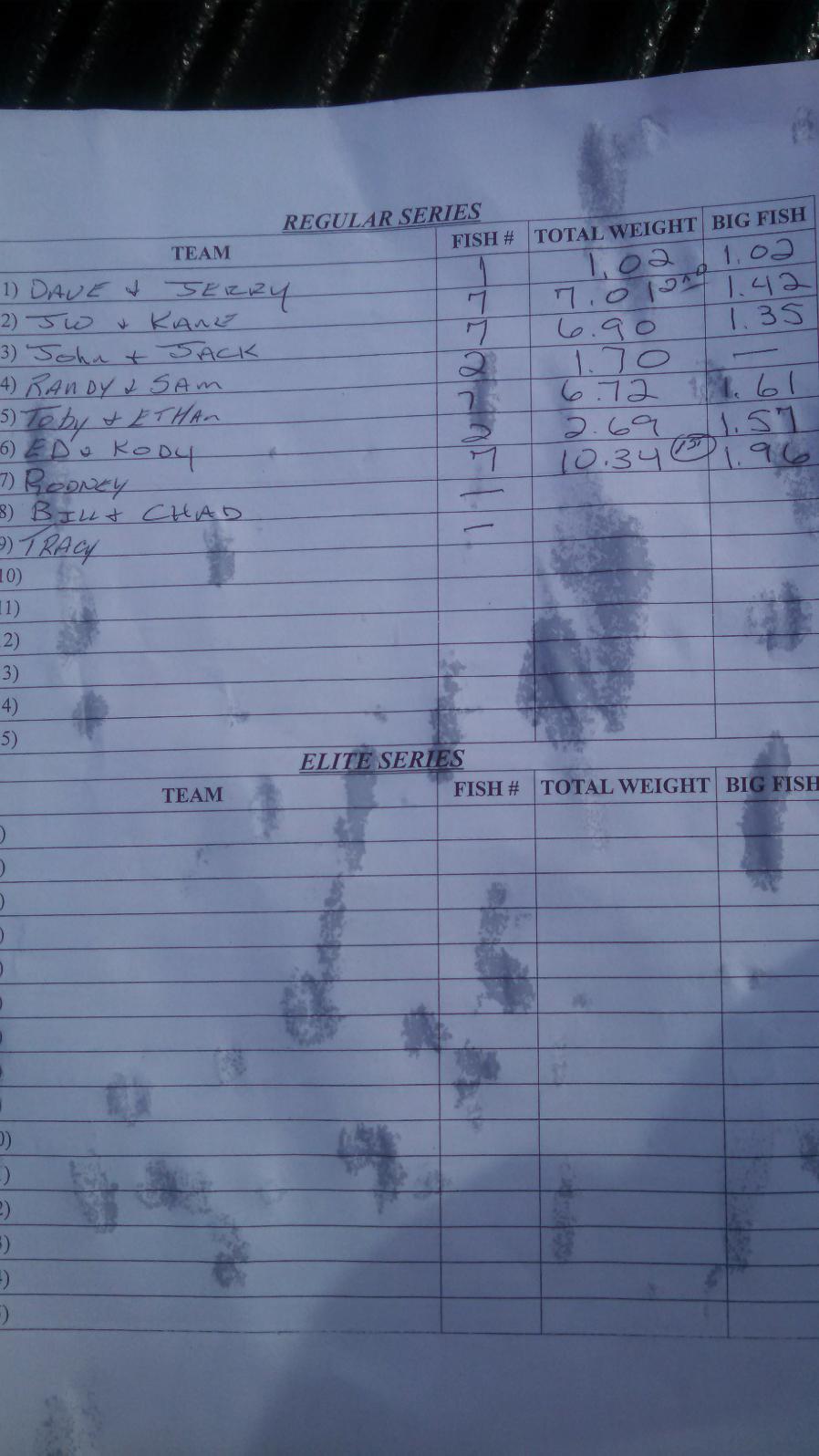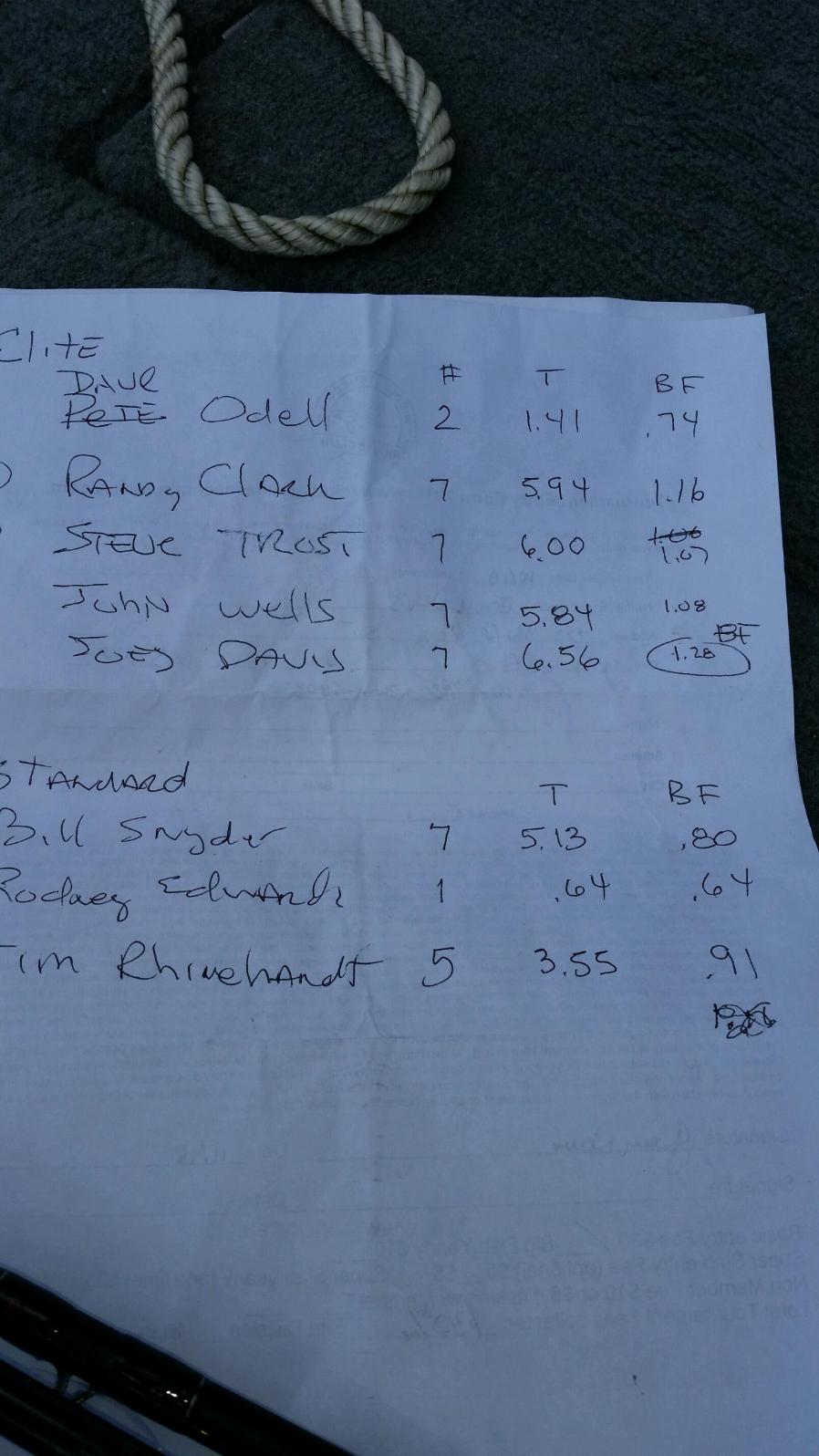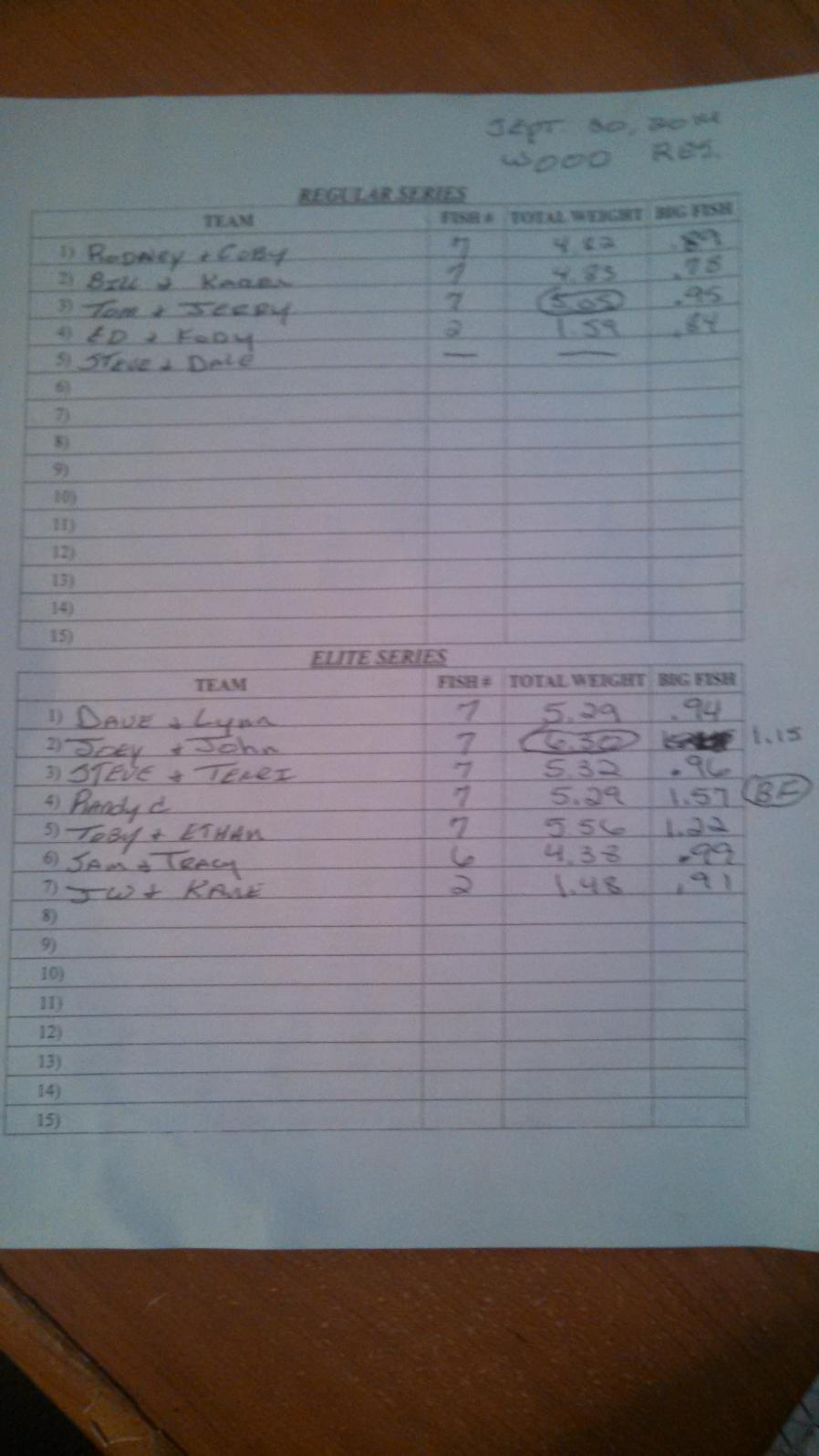 Nine boats entered but only 3 weighed in fish this tough night of fishing.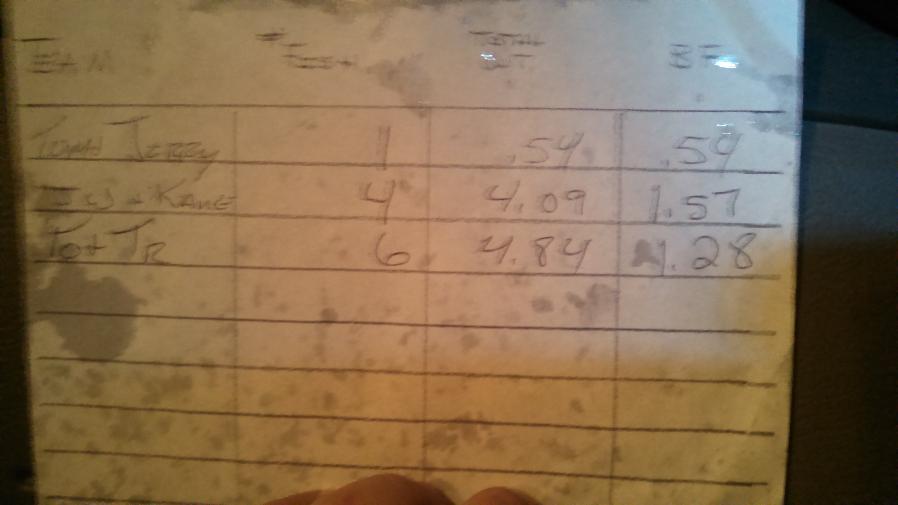 Cooling off some just before the weigh in begins. :)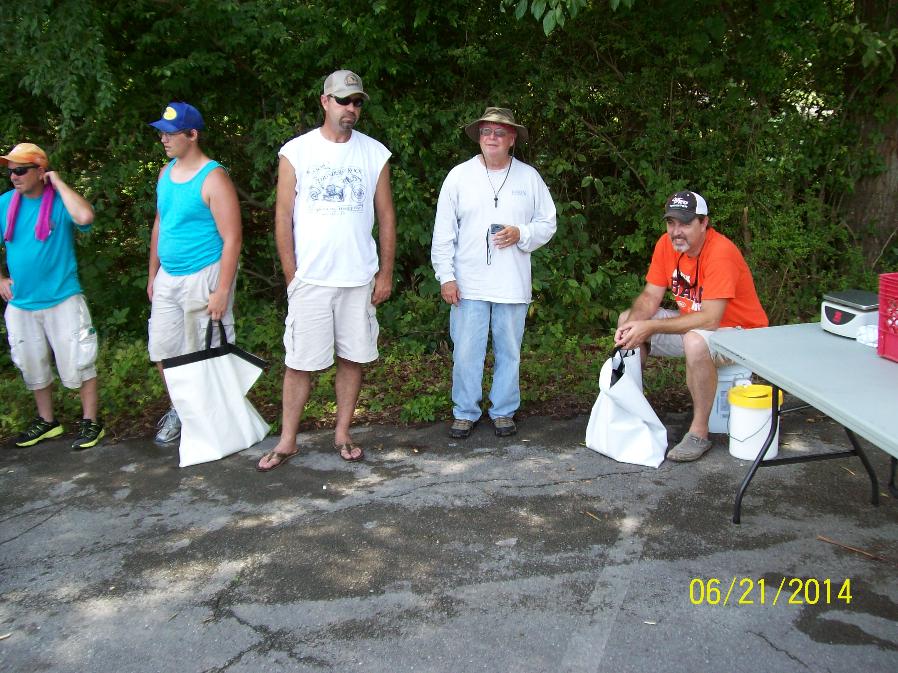 We always enjoy J.W. and his stories after a day on the water. Makes our weigh ins much more enjoyable. Look at the grins and see for yourself.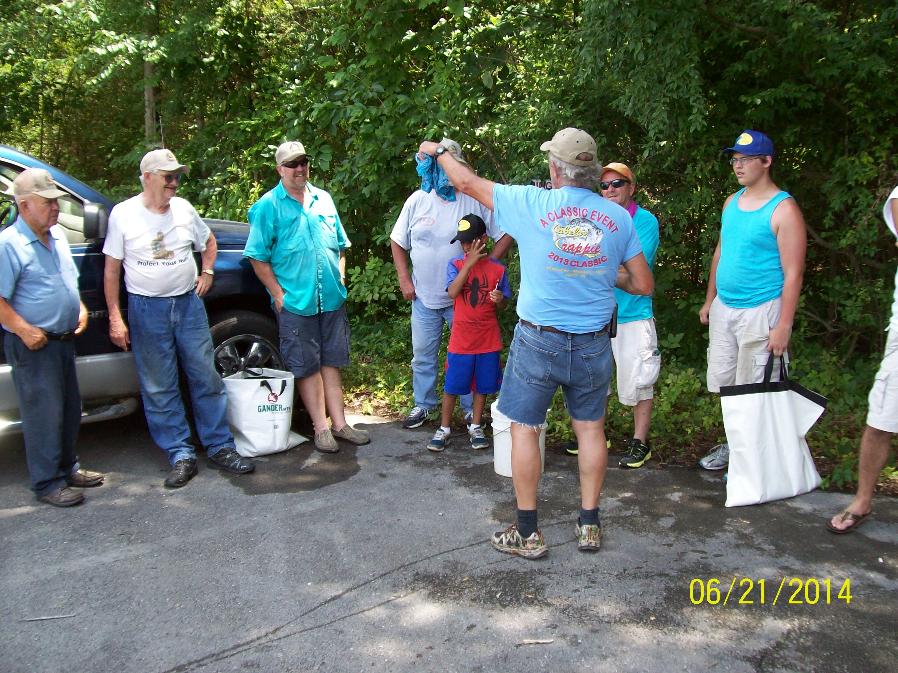 Yea, it was a little bit warm out on the lake Saturday. Tim Hunter, far right, watching his first weigh with MTCC.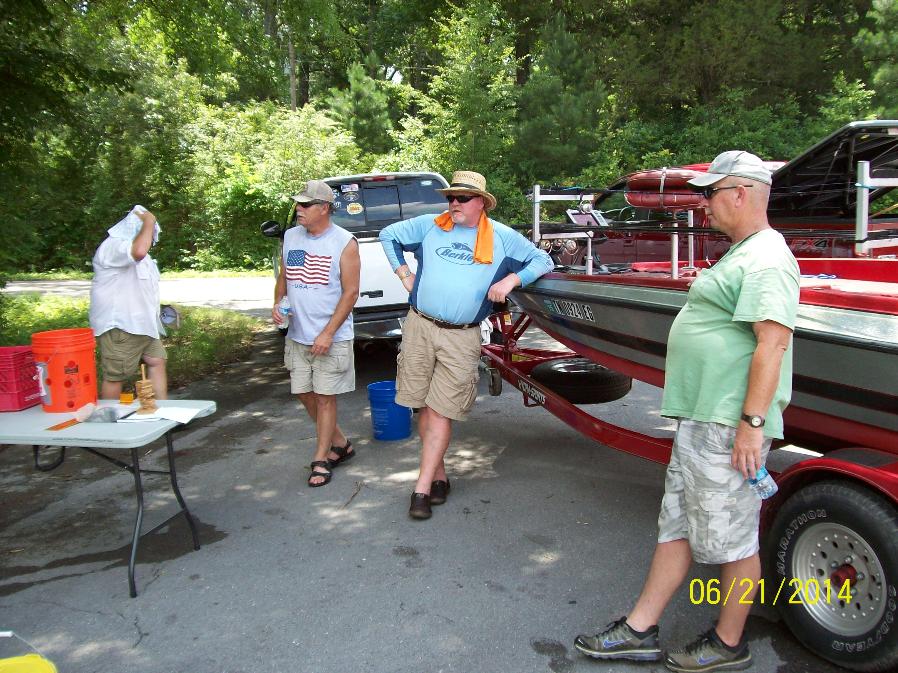 Picture taken at the May 2014 tournament just before our weigh in.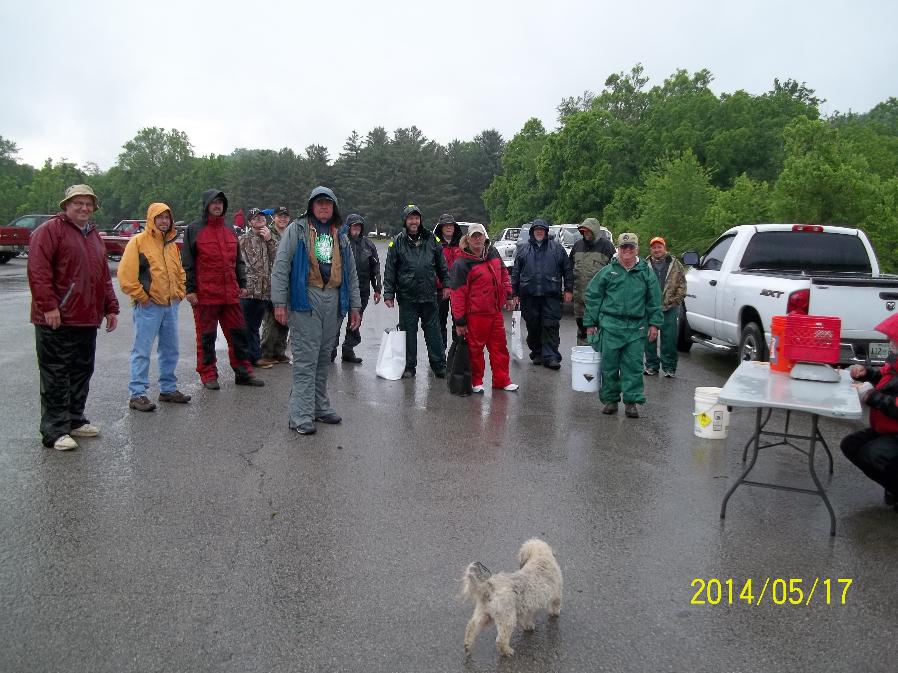 8 BOAT TEAMS FISHED THIS DREARY WET RAINY DAY.RESULTS BELOW MAY 2014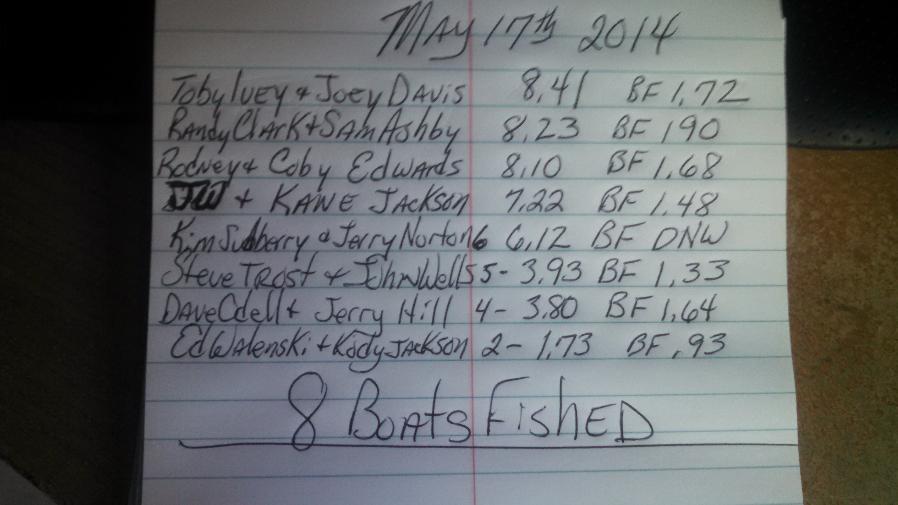 Lynn with her partner Dave. :) They had a really nice big fish that just missed a tie for the BF pot as it was 1.54 pounds.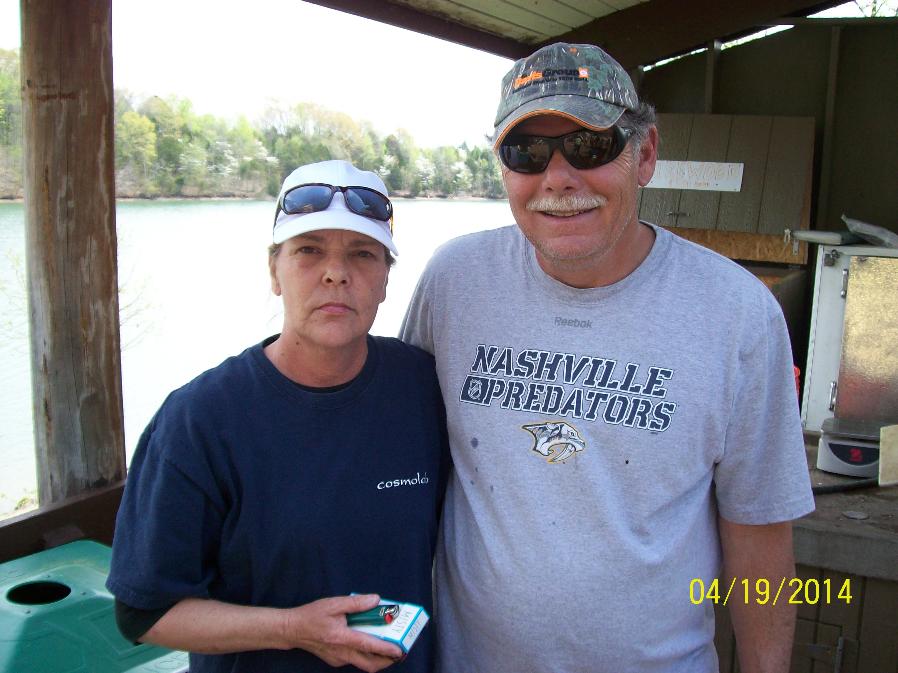 April results from Tims Ford State Park weighin. John n Steve had to bail as they was struck by another boat. The edwards boys won their first tourney with us. :) Wtg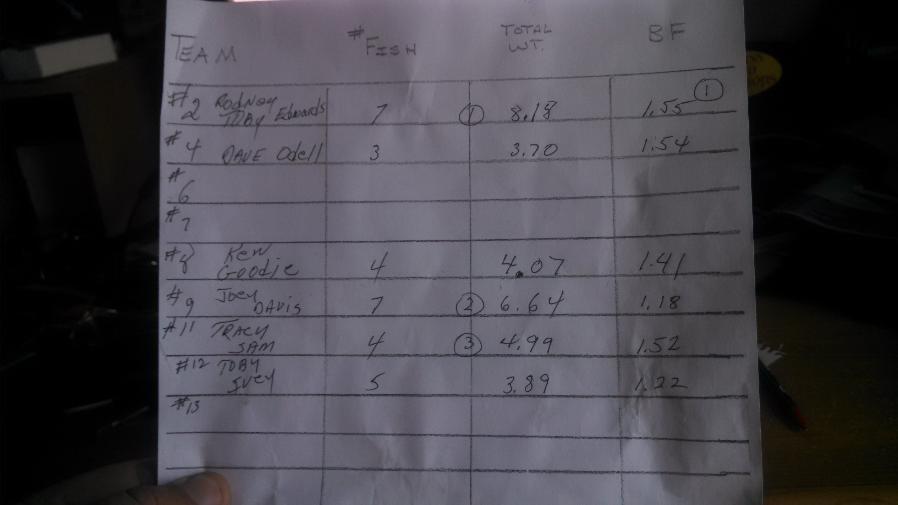 Current club record is now 16 boats. Photo of sheet below shows 14 but two boats didnt make it to the lake or they would have caught fish as well. The date was March 22nd 2014.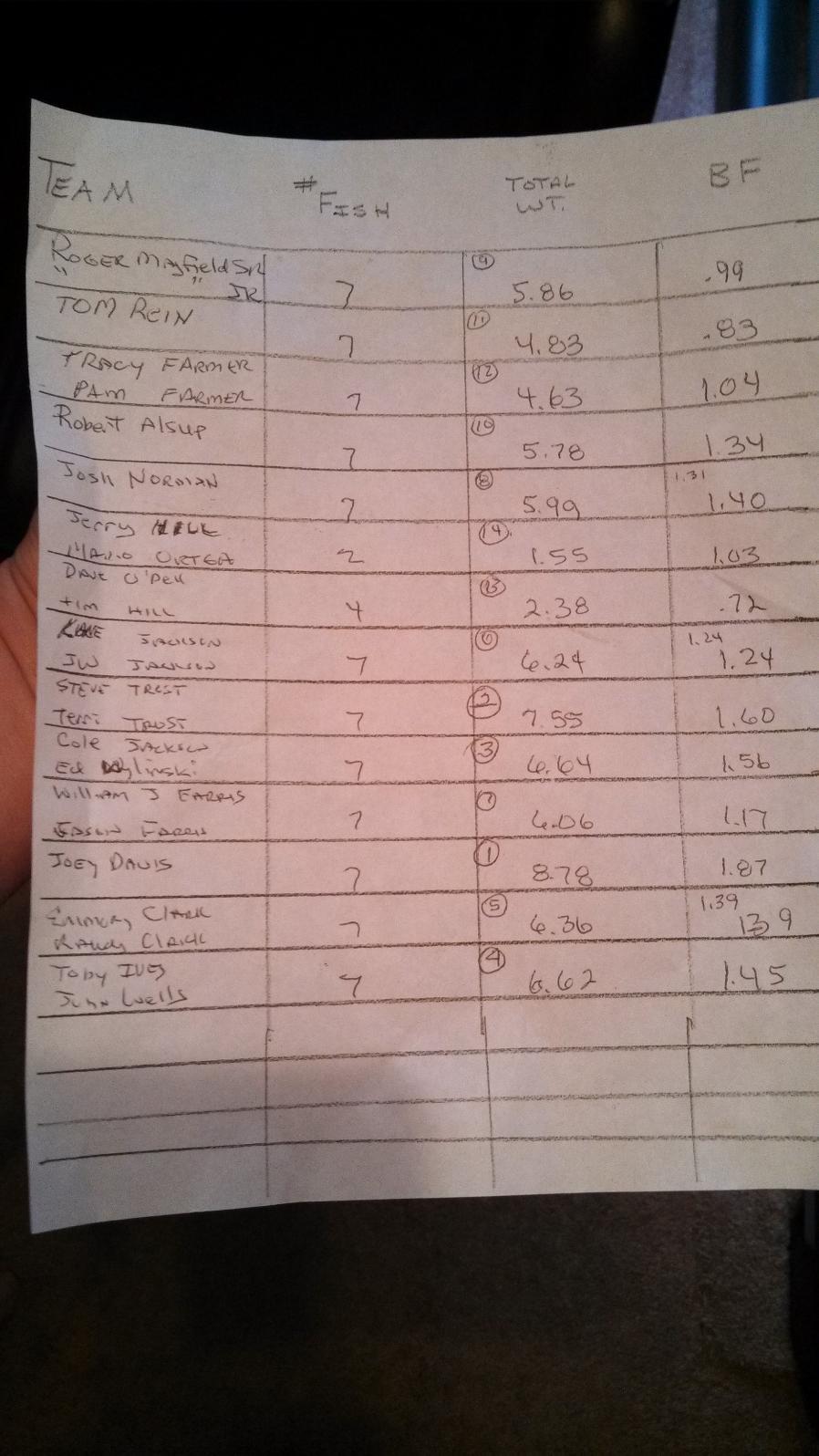 Tough day according to most these results. February at Normandy 2014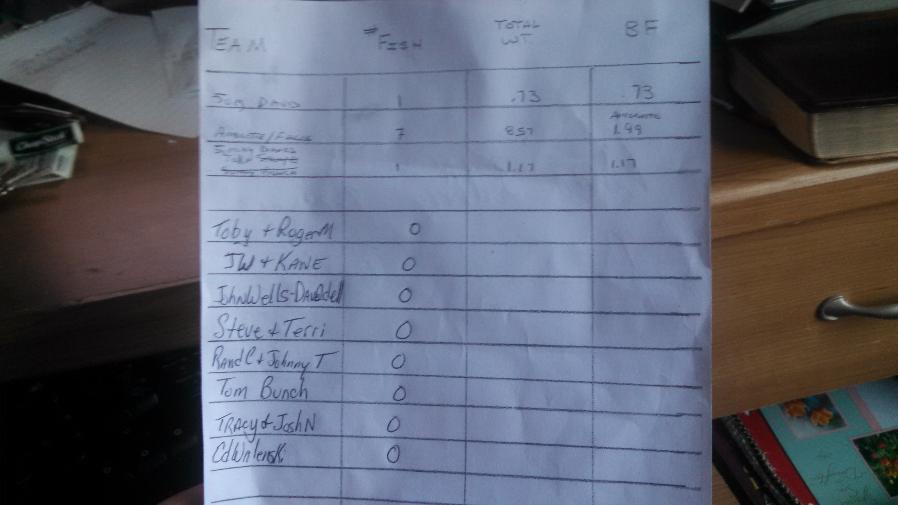 JW and Kane show their catch at the December normandy Tournament.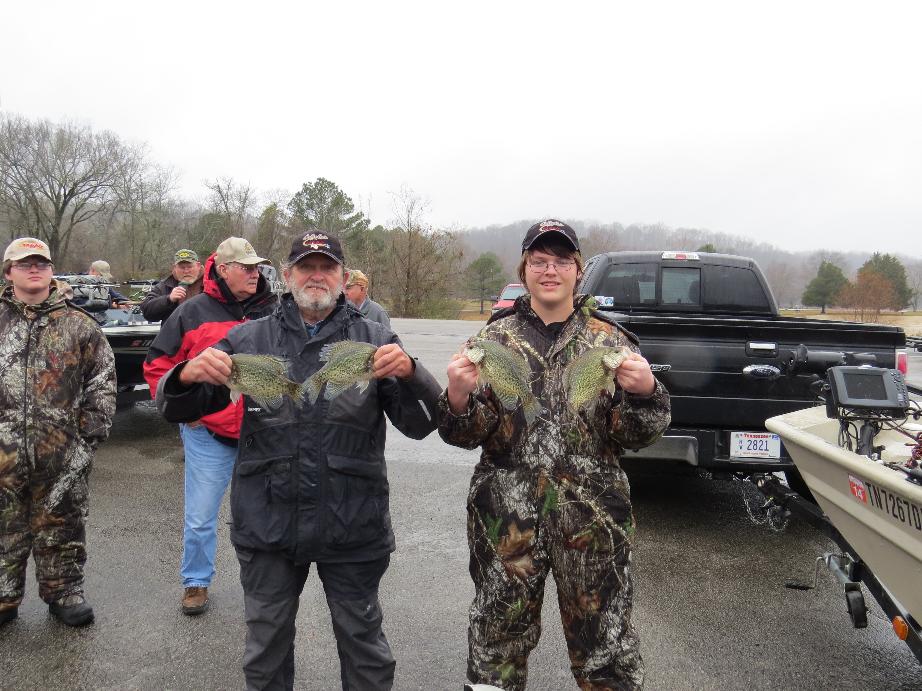 Photo below taken at the December 2013 tournament at Normandy Lake. Another rainy day we had that day.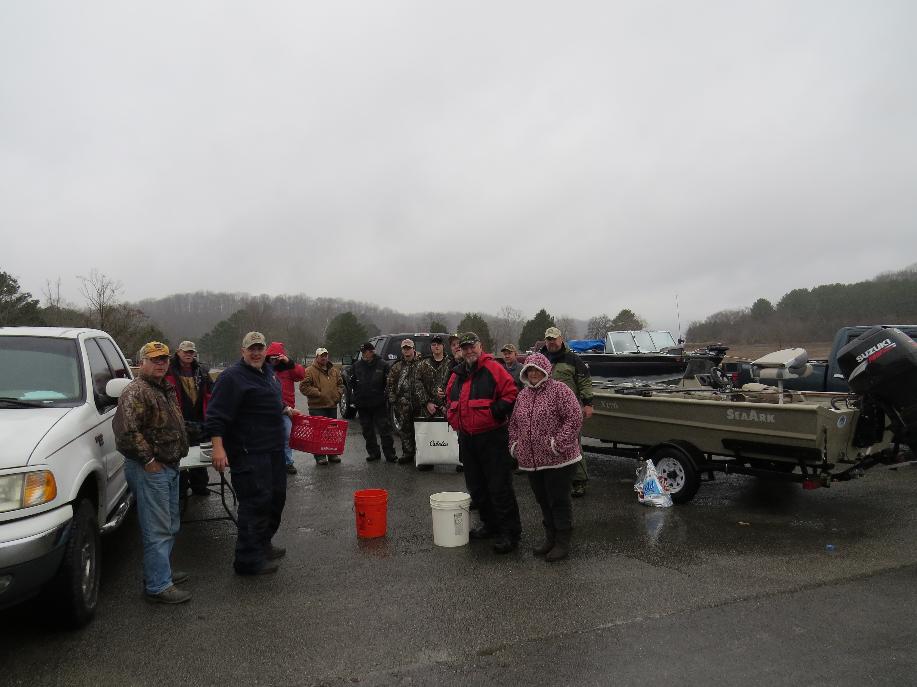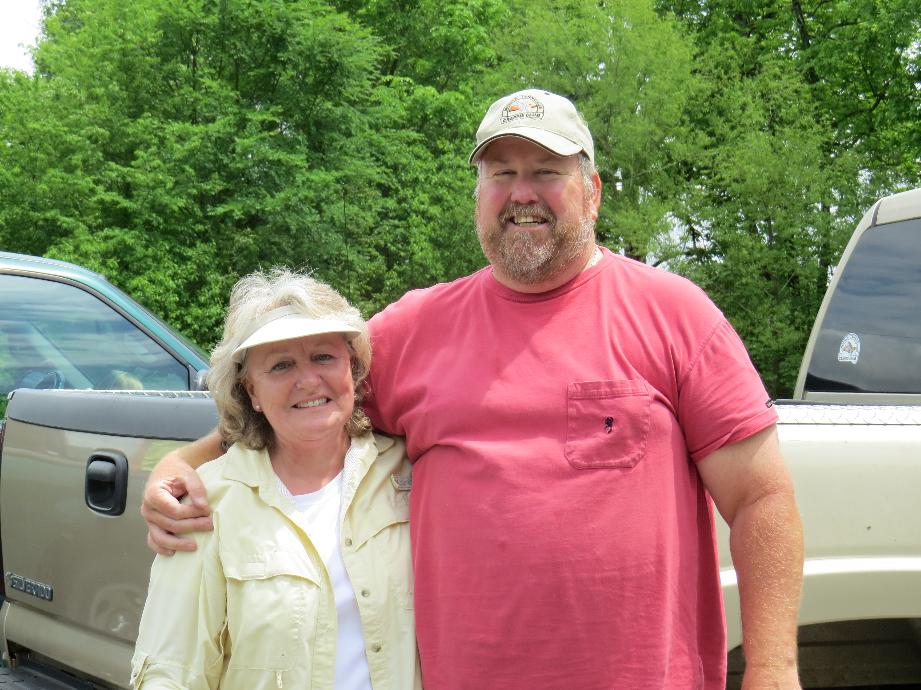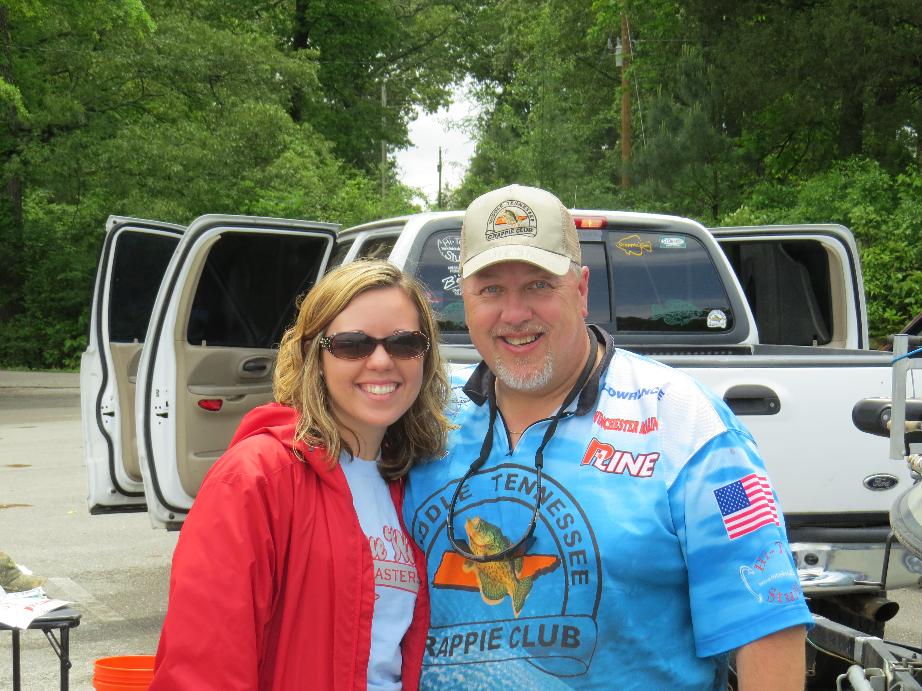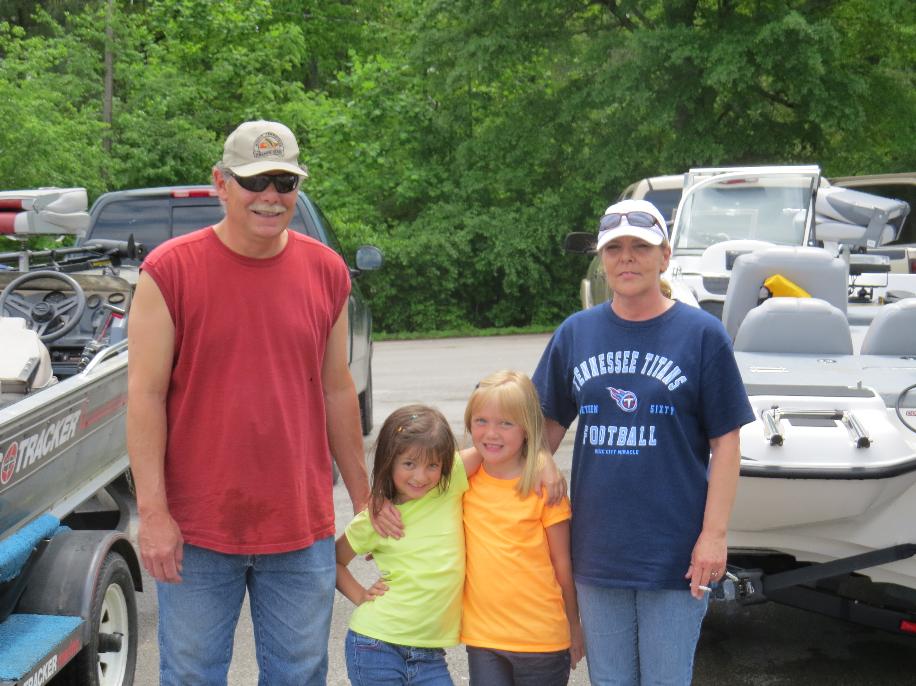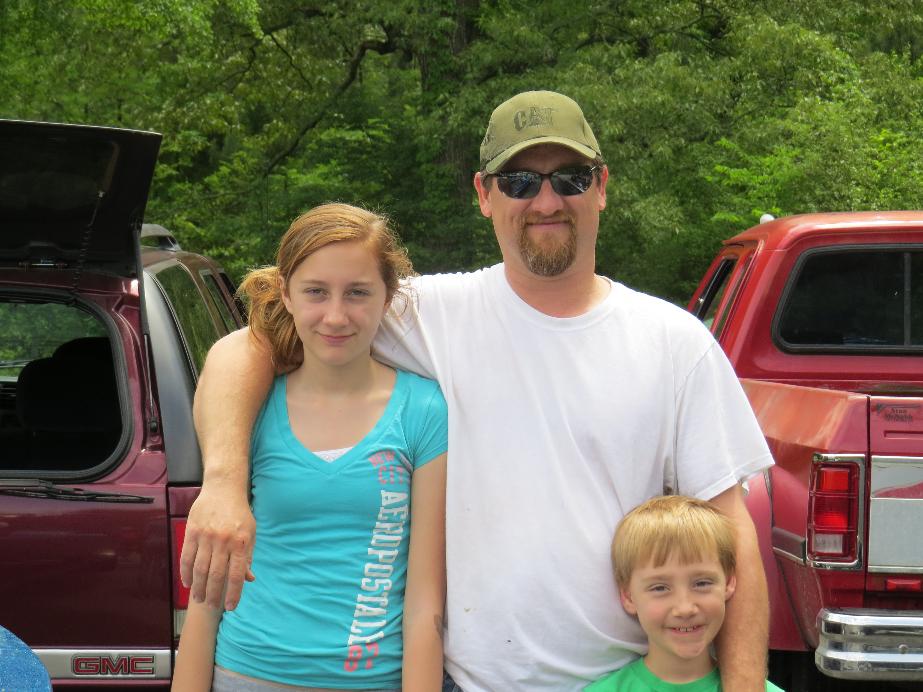 SARAH AND BOB PLUMMER WITH 3RD PLACE ON 2-23 NORMANDY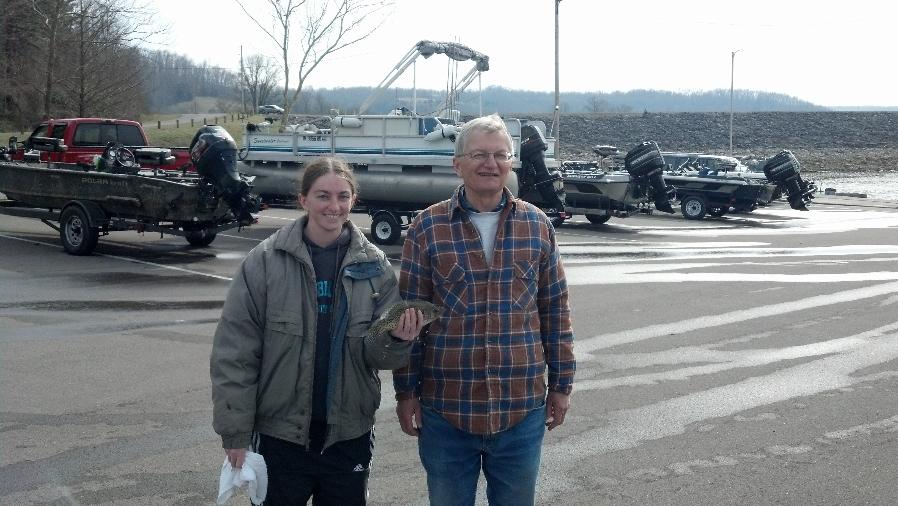 JW Jackson and his grandson Kane With 2nd place at Normandy 2-23-13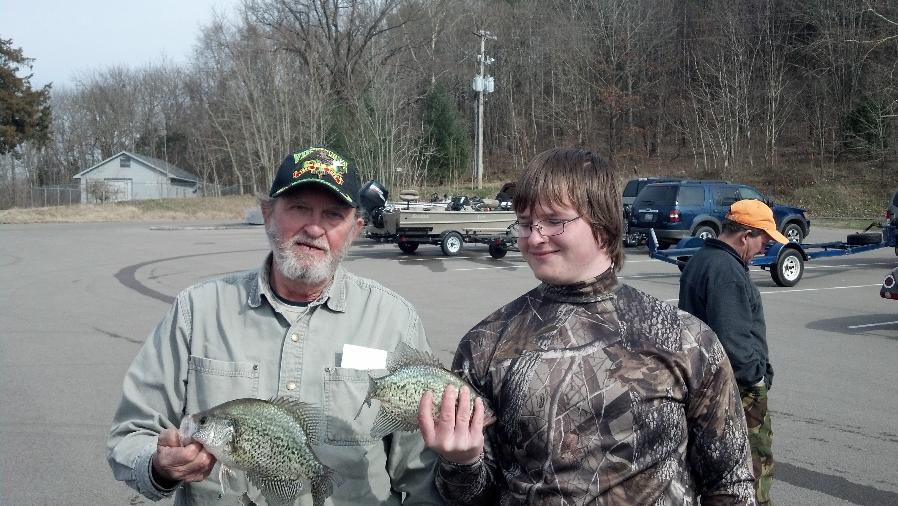 2013 Begins with more Photos to follow....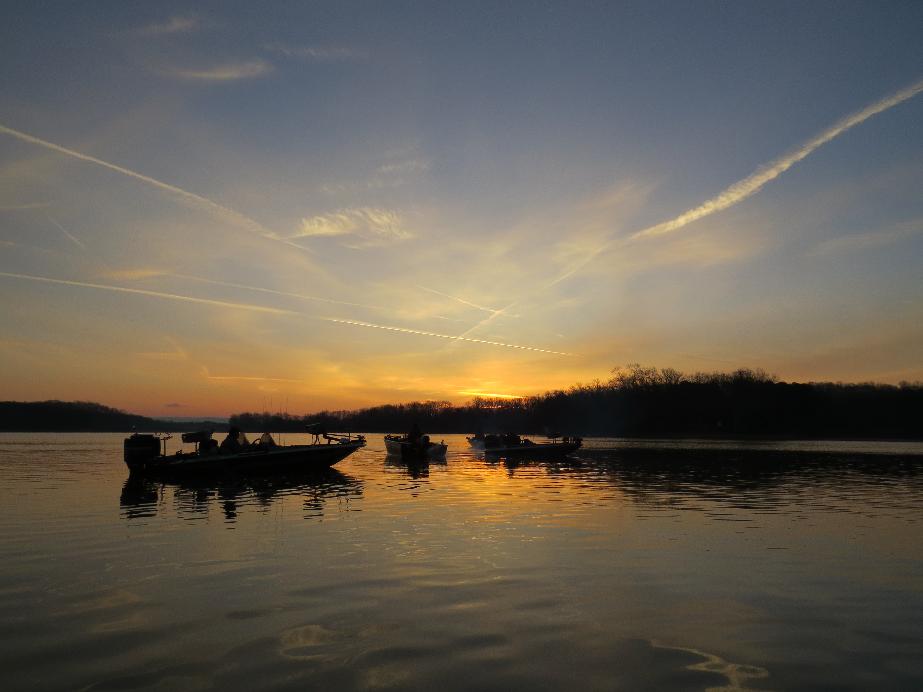 Randy Anderson and Tom Bunch before the Feb 9th tourney.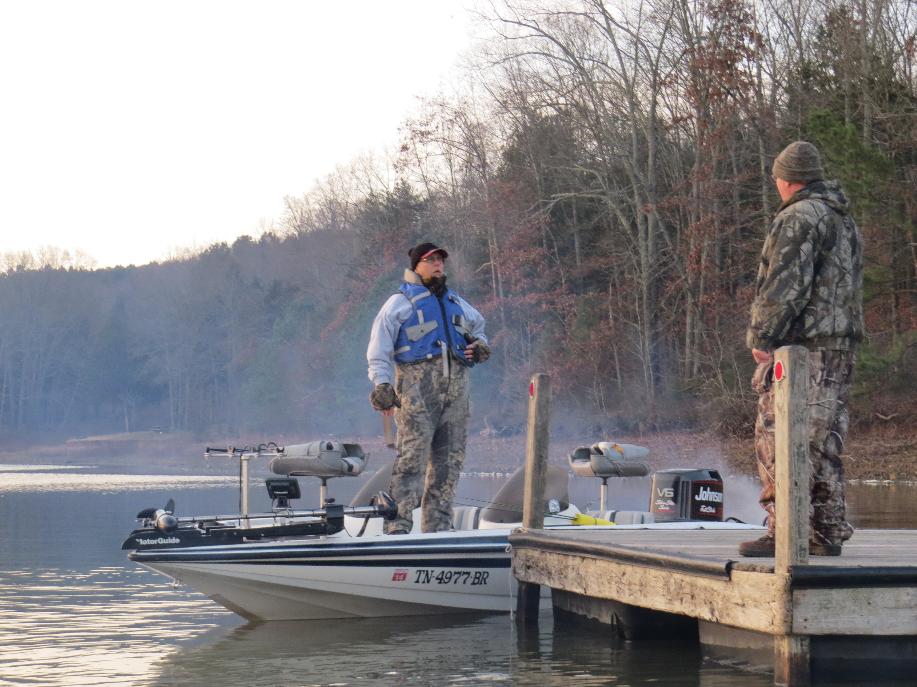 Photo of the crowd watching the Feb 9th MTCC weighin.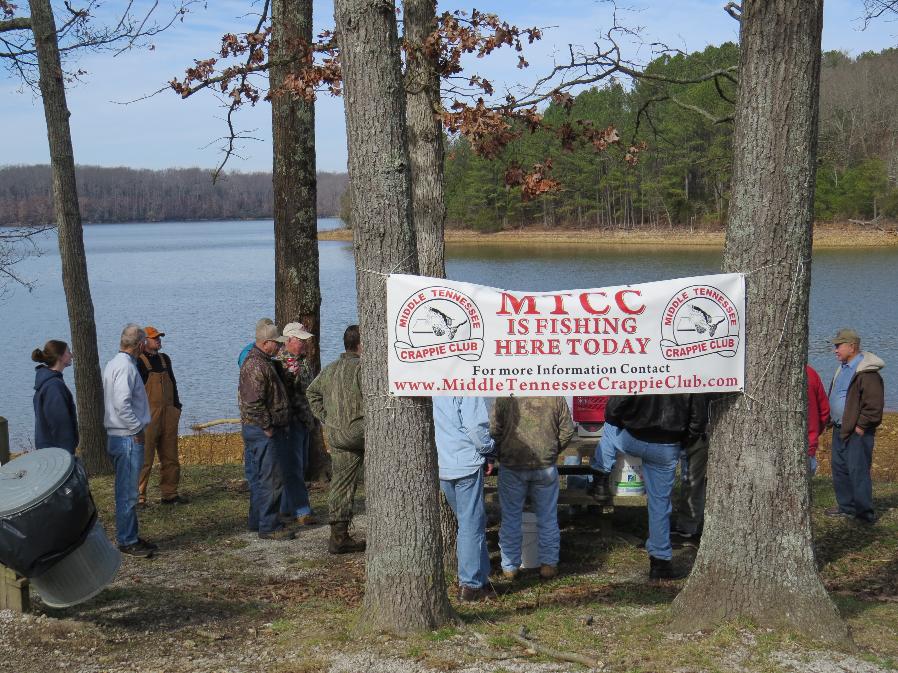 Kenneth Locke with 3 smallmouth bass that went 8.38 pounds. Kenneth said he caught them all out of the same hole. Wtg Kenneth. :)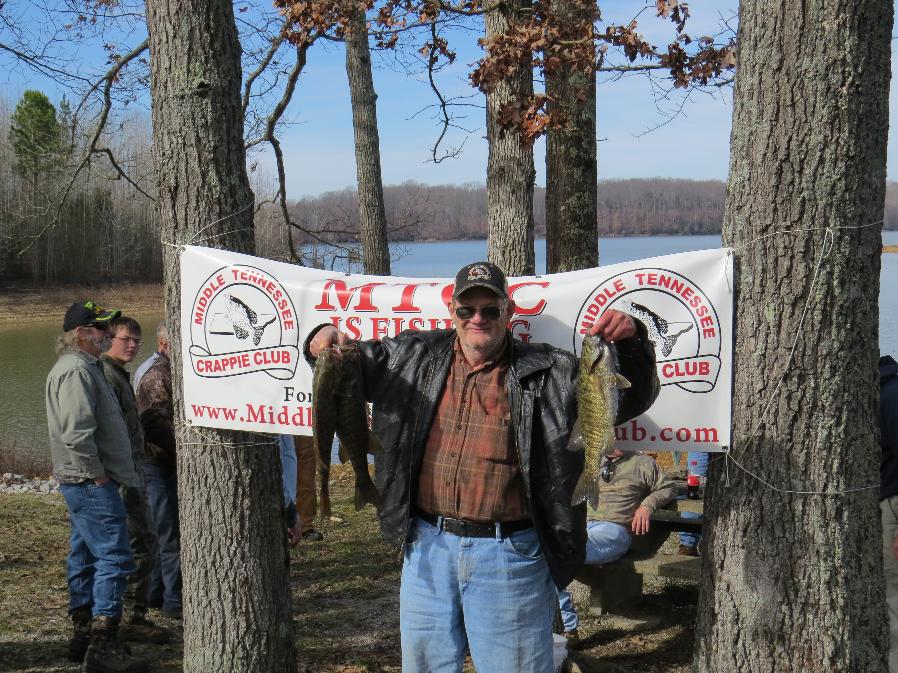 Some things have changed........ A little larger now....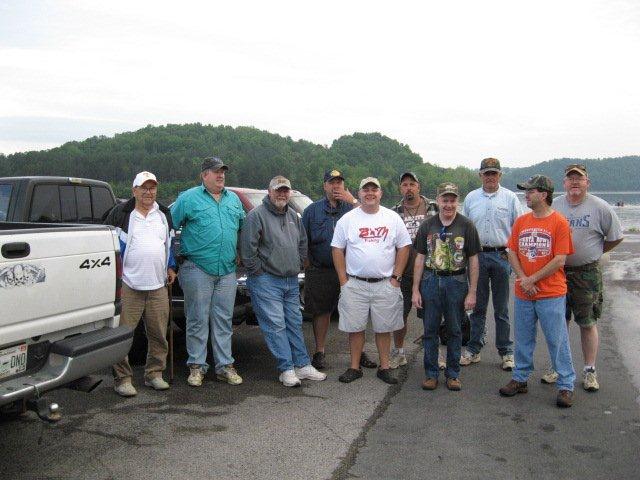 Jonathan and Dave Odell. Photo taken of their first tourney with MTCC. Hope you guys had a great time. They fished Normandy Lake.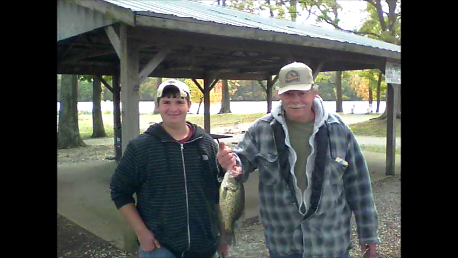 Kenneth and Toby take second place in the October LOC tourney with 8.92 pounds. They fished Normandy Lake.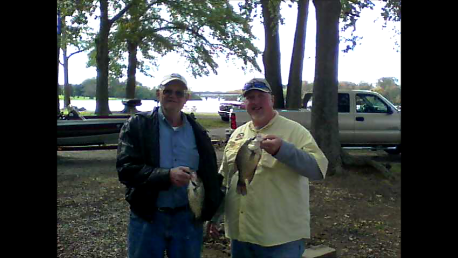 John and Tracy win 3rd place in the LOC tourney fishing Normandy. They had 8.83 pounds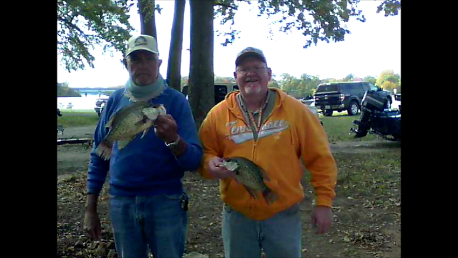 J.W. Jackson just dont seem to ever go away when it comes to placing in tourneys. He has now placed in 7 of our 9 tournaments in 2012, and after the results he and Deanie posted at the Tims Ford tourney, he re-takes the AOTY race lead with 179 points. We are down to only 2 points events left in 2012 and one is a LOC and the other is Normandy Lake. Should make for an exciting finish if anbody besides J.W. wins the LOC, and big fish pot in October. Since J.W. has the lead, going into 2 events left, he could seal the deal in October. Good luck everybody and happy fishing. :)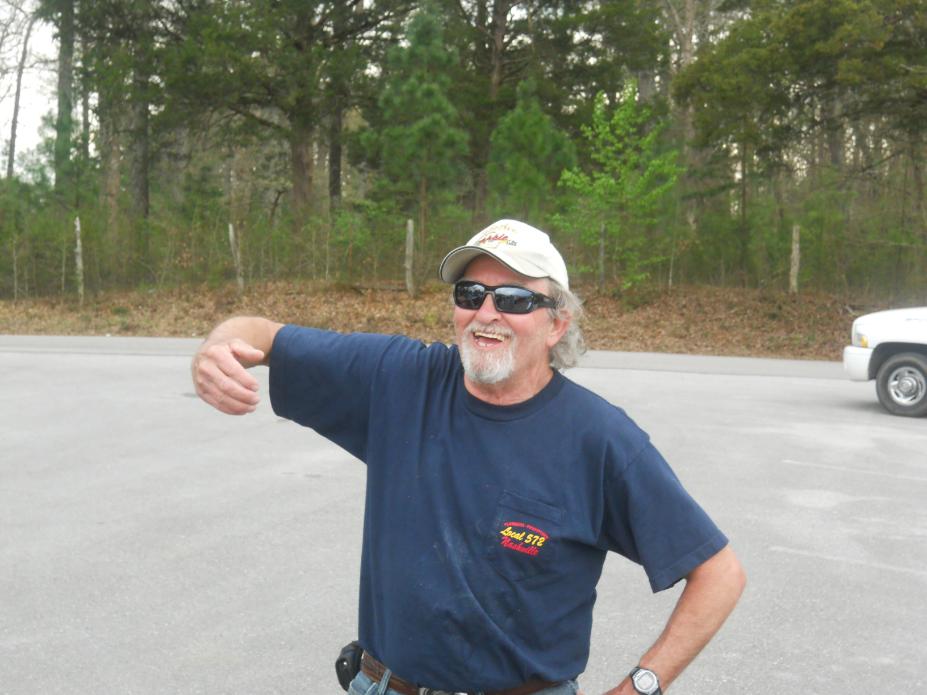 New man sporting the MTCC bullseye. Looks good on him don't it? Sorry, Randy, I made that about a year ago and have been waiting since for the right time to post it. This seemed as good as any. :)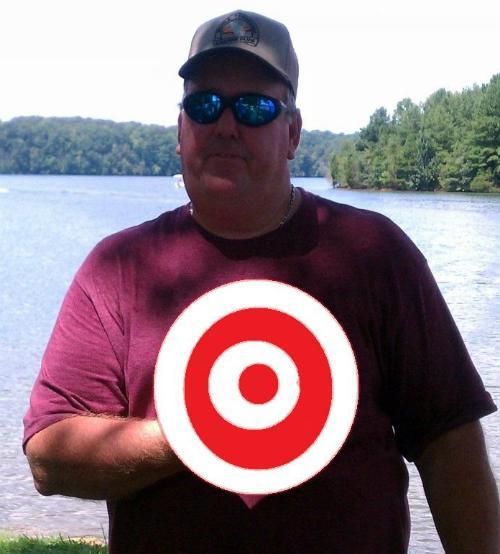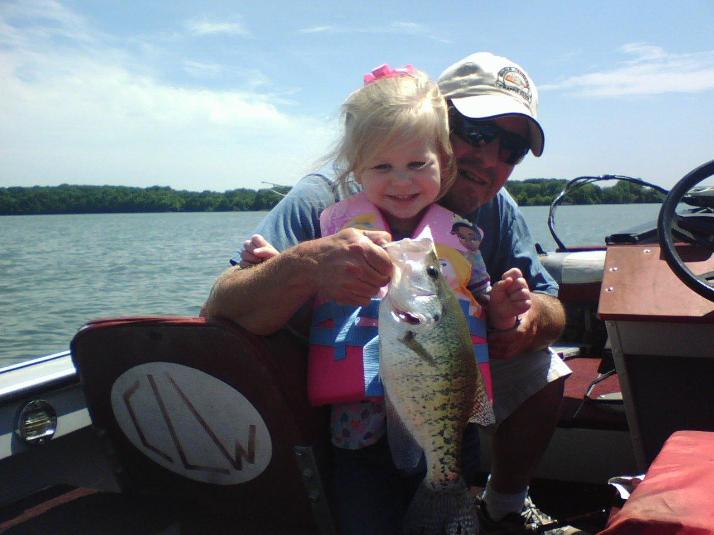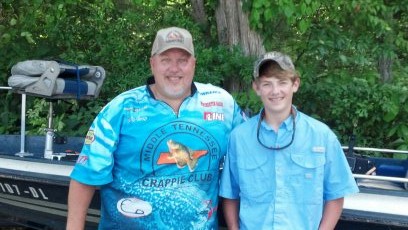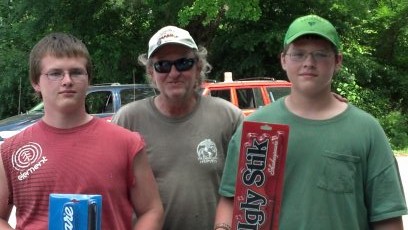 Randy A and Randy C take second place in the April LOC tourney. They had 7.79 pounds with a 7 fish limit. Great stringer guys.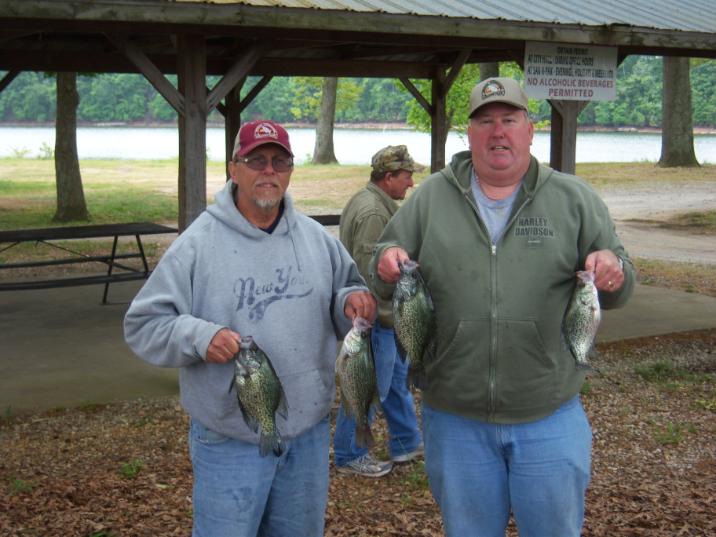 Jason and David take third place in the April LOC tourney. They fished Tims Ford. They weighed in 7 fish 7.29 pounds. Congrats guys. :)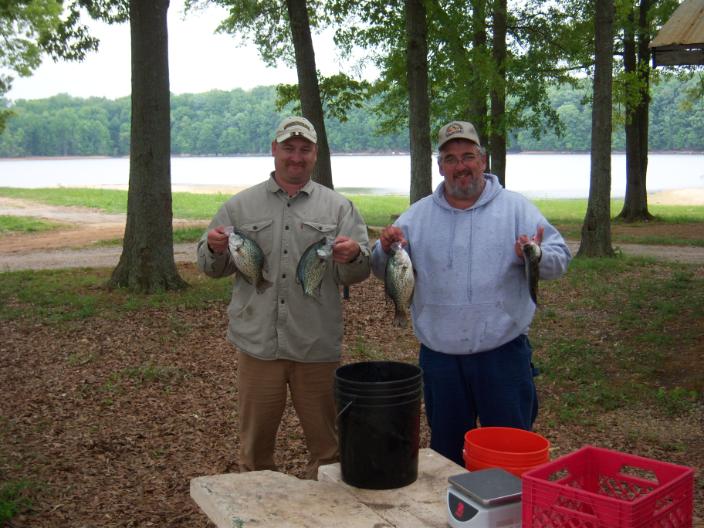 Joey Davis and Don Jackson teamed up and fished at Tims Ford in the April LOC tourney. :) They had 7 keepers too.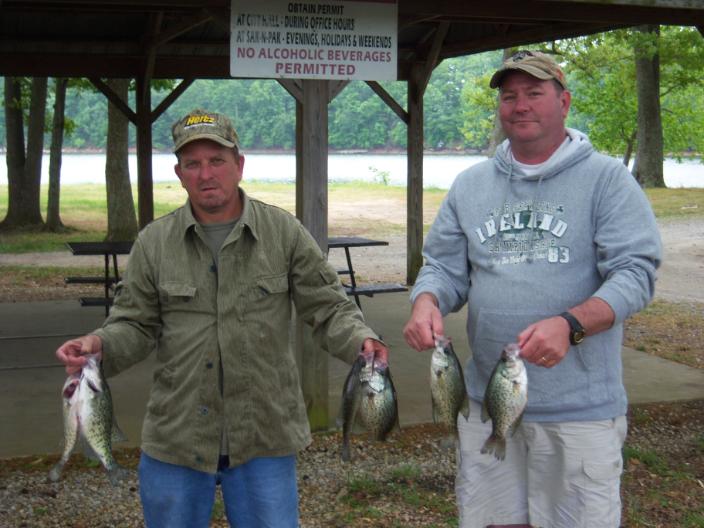 John Wells and J.W.Jackson team up and fish the LOC tourney. They fished Woods Res.They also had 7 keepers.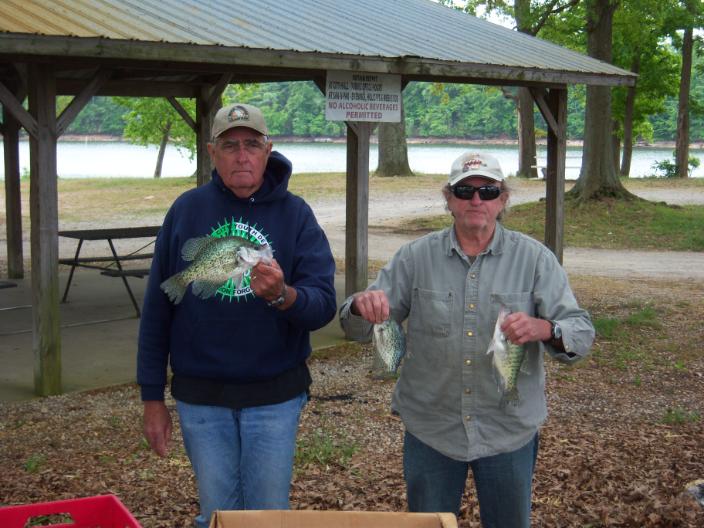 Randal Slayton with 2.04 Big Fish on Woods 3-17-12.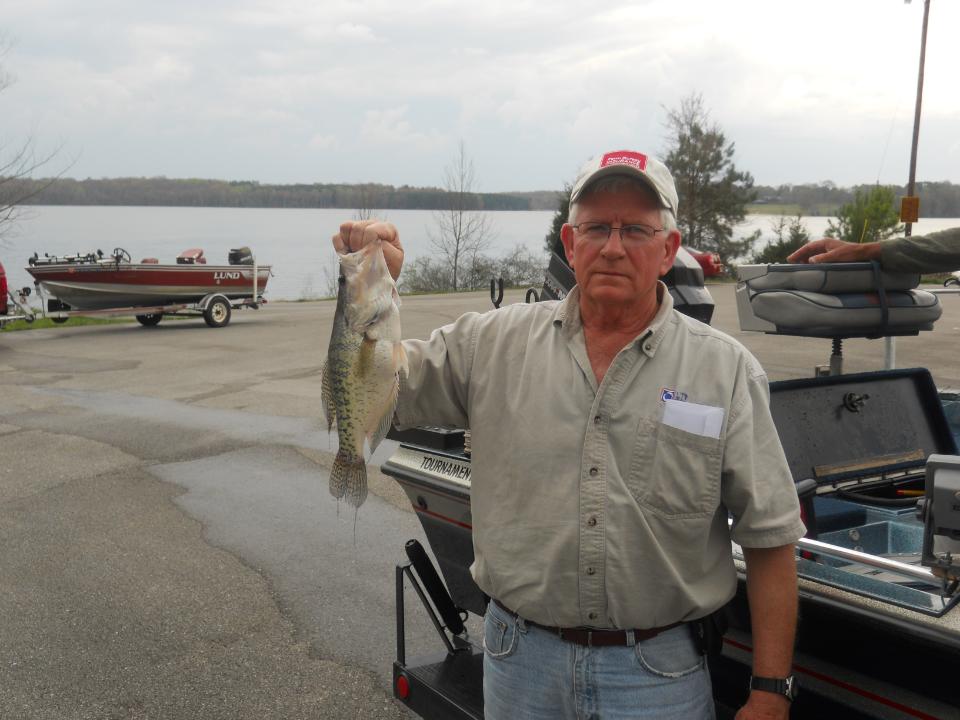 Chris Rhea and Bobby Rhea with 2nd place on Woods 3-17.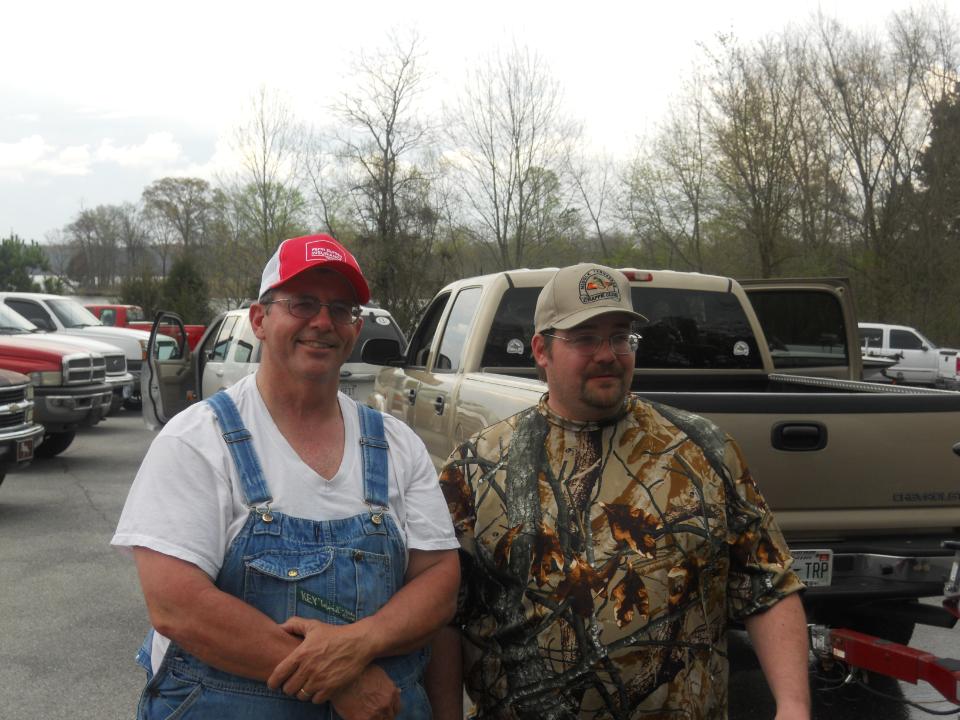 JW Jackson with 3rd place on Woods 3-17.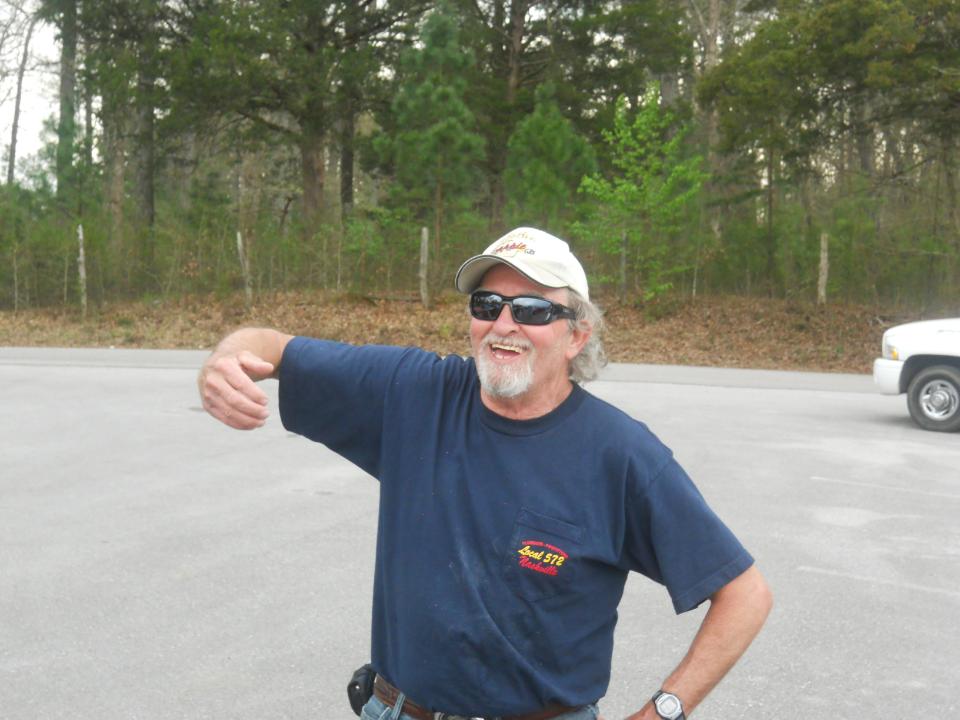 Randy Clark and Hal Corum Take First place and Big Fish at the Feb 2012 LOC Tournament.They fished Normandy.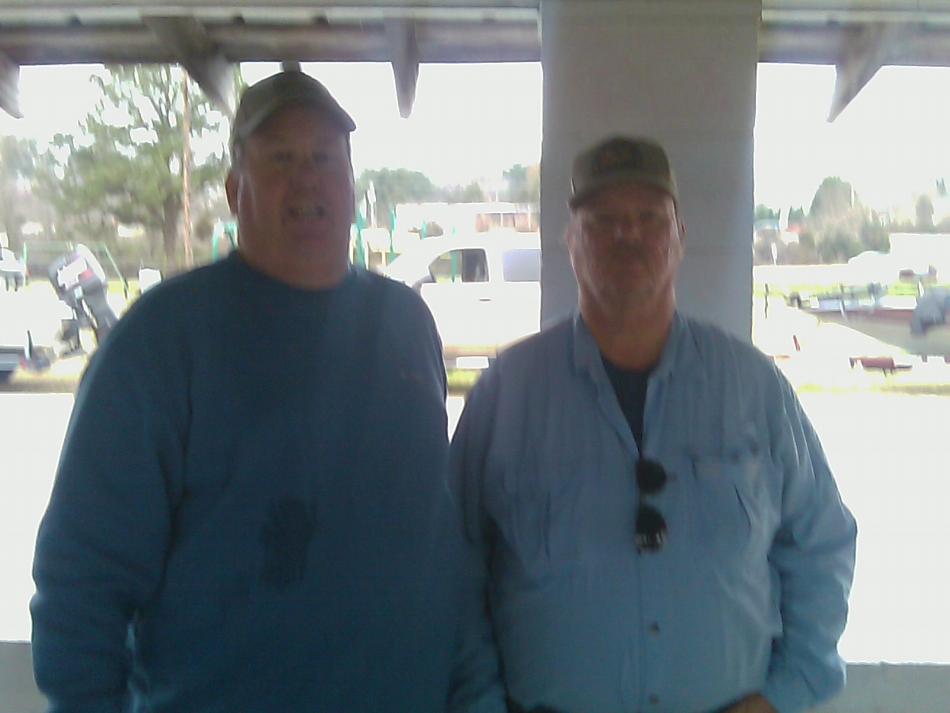 J.W. Jackson and Joey Davis take second place at the Feb LOC Tournament.They fished at Tims Ford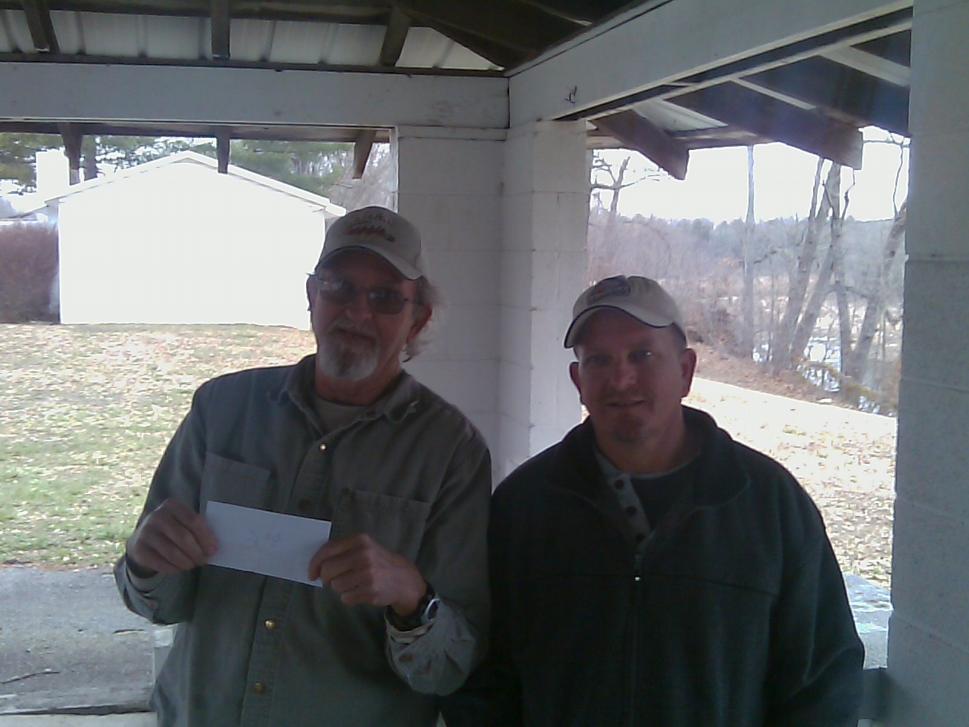 Blake Farmer and Tracy Farmer with a 3rd place finish in the Feb LOC Tourney. They fished @ Woods Res.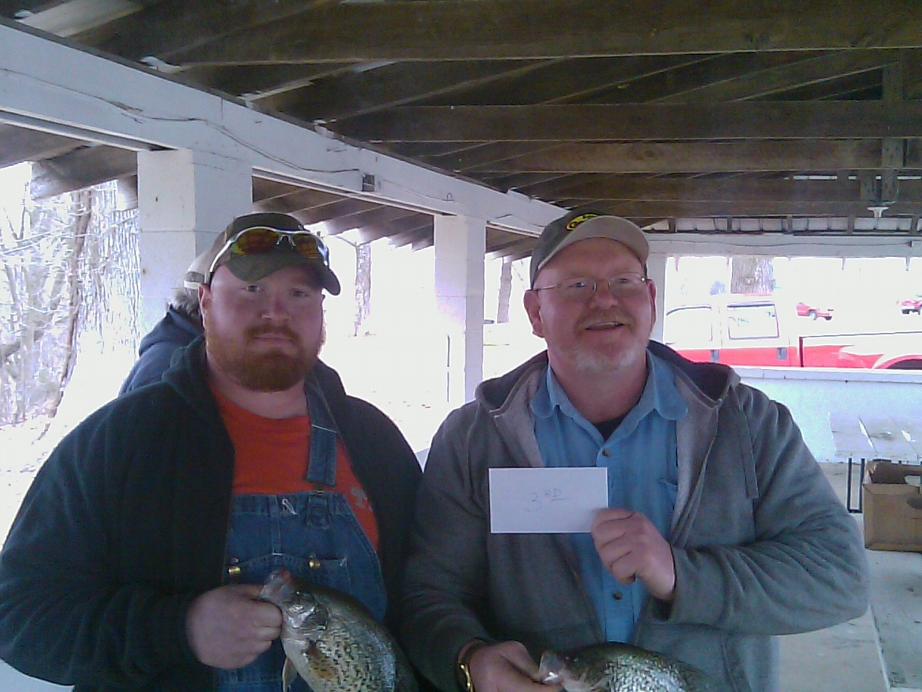 January was a Big Fish only Tournament. Jason Farris and David Amonette showed us that a bad windy day couldn't stop them. They came in with an impressive showing of 7 fish @ 11.52 pounds. Big Fish was 2.32 Pounds. That is currently the club tournament record Big fish. WTG :)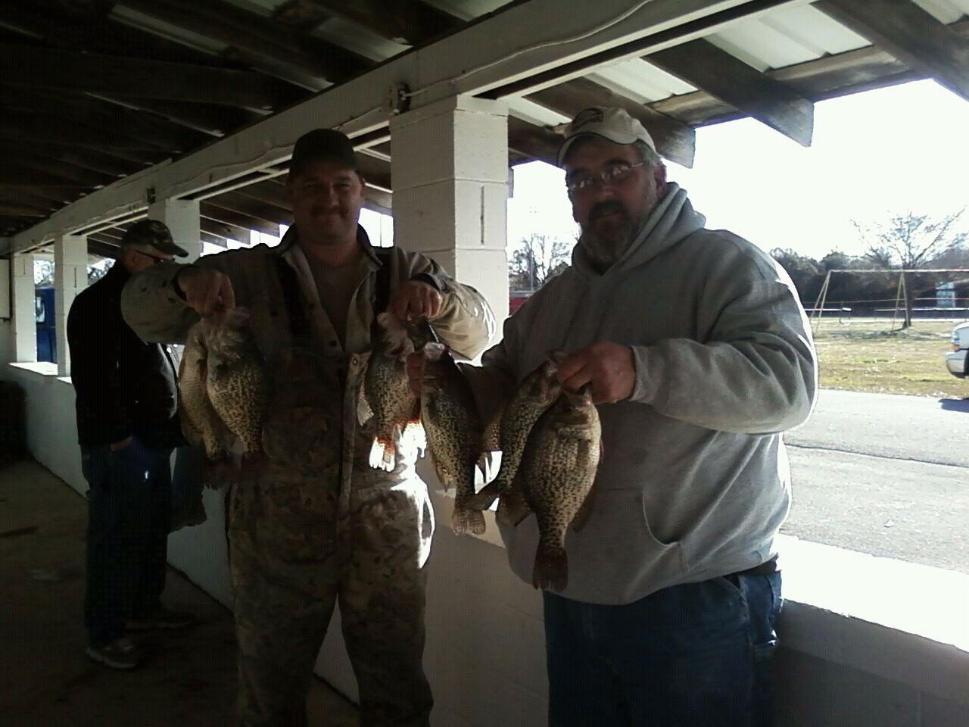 The photos in the grouping below where all taken during the year 2011. They are in no particular order. Hope you enjoy.
The photos below were all taken in 2010 or 2009. Hope you enjoy looking back at all the memories.